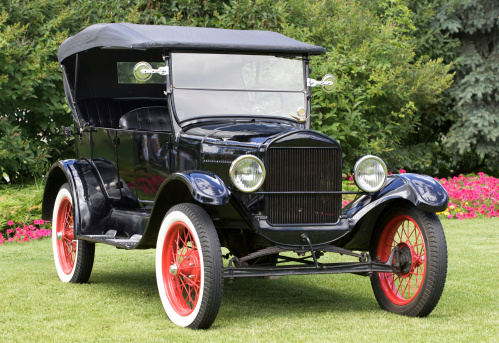 It looks like it's bad news for Blackberry again. Ford Motor Co. has recently announced that they will be converting staff from Blackberry smartphones to iPhones. On Tuesday, Blackberry shares fell 4.4%. It looks like there are some major obstacles ahead for Blackberry as the company attempts to pick itself up off the floor after getting kicked down so many times.
Ford has announced that they will replace over 3,300 Blackberry smartphones with iPhones by the end of this year, with end goals to convert the entire workforce over to the Apple devices.
Ford is following in the footsteps of many other companies that have switched over to iPhones. Here are a few that have made the switch in the past few years:
BlackBerry stands by their products stating that, "Enterprises should think twice about relying on any solution built on the foundation of a consumer technology that lacks the proven security benefits that BlackBerry has always delivered."
BlackBerry plans to expand their presence in the security market with their recent purchase of privately-held German firm Secusmart GmbH, that specializes in voice and data encryption & anti-eavesdropping services for governments, companies and telecommunication service providers.
BlackBerry has had many setbacks but plans to reinvent their brand and delve into the security market making their products a desirable brand yet again. BlackBerry is attempting to appeal to those fed up with the lack of security in modern technology, in the wake of recent NSA spying scandal and exposed Apple backdoors. What do you think? Which smartphone device is best for your company?
For more information on security features of the latest smartphone devices and on which devices are best suited for your company needs, contact us by phone or send us an email. We will ensure the satisfaction of your device of choice.