If you're not protecting your confidential information, you're leaving your most valuable asset open to cybercriminals ready to wreak havoc.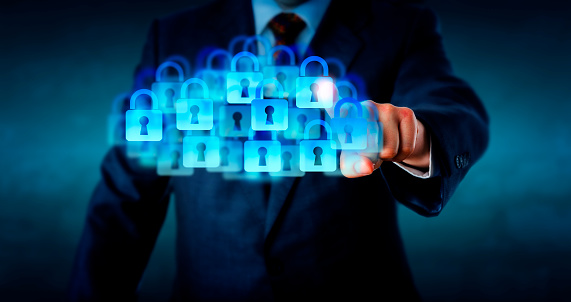 As your company continues to expand, you're creating and storing more and more information than ever before – and a lot of that information is confidential, such as credit card numbers, financial account numbers, and more. What would happen if the confidential information you're storing was stolen? In most cases, your company would be liable for any damage caused after the breach of confidentiality.
How does make sure you're properly protecting confidential information from all types of threats? Here's a few ways:
Help you handle departing employees appropriately
Cybercriminals aren't the only threat to your confidential information. Unfortunately, departing employees are one of the biggest threats out there. That's why when we work with our clients, we work hard to ensure all of their employees have access to the information they need to do their jobs – and nothing more. We do this through:
Implementing proper access control measures to regulate who's able to access what information.
Performing a complete wipe of all corporate data on mobile devices after employees leave the company.
Keep your network secure against hackers
We know cybercrime is on the rise – and they're constantly evolving in terms of sophistication and complexity, which is why we ensure your network is completely secure against hackers looking to steal confidential information and wreak havoc on your company. We do this through:
Installing the proper firewalls and anti-virus software to keep malicious programs away from your network.
Educating your staff members on the latest threats and how to spot malicious activity before it's too late.
We also help those we serve keep all of their hardware and software up-to-date with the latest patches, in order to ensure they're not leaving vulnerabilities or weak points open and ready to be exploited. We take security seriously – because we've seen far too many companies suffer the costly aftermath of data breach.
Contact at or email us at for more information about how our managed services make IT worry-free.