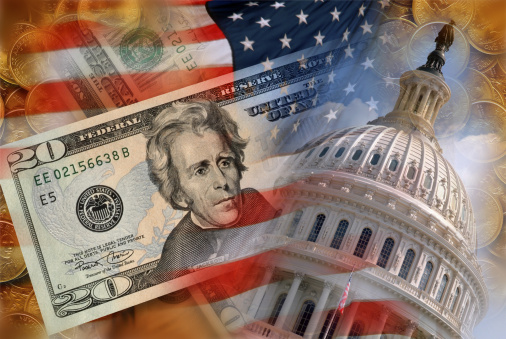 It's official! The U.S. Senate passed the extension to Section 179 of the IRS tax code, and President Obama signed it into law as of December 19th. That means your business needs to act right now in order to potentially save up to $500,000 on your taxes for 2014.
You can read more about the benefits of the Section 179 tax deductions here, but essentially this allows businesses like yours to deduct the full purchase price of qualifying equipment or software that was either purchased or financed during the tax year, whether you paid in cash or financed the sale, and whether the equipment is new or used.
Moreover, the total amount that a business can write off for 2014 has been increased from $25,000 to a whopping $500,000! That's retroactive back to the beginning of this year, January 1, 2014.
BUT (and of course, there's always a but): this enhancement will expire on December 31, 2014. It has only been approved for this year, so you only have the next two weeks to act.
Luckily, Section 179 has been designed to be easy to use. So long as you've bought or financed any eligible equipment between Jan 1st and Dec 31st, 2014, you just have to fill out a form from the IRS to claim the amount. You can read more about the process here.
At , we are dedicated to making your technology provide the best possible value for your business, whether that's in improved productivity and efficiency from streamlined IT services and support, or in strategy and guidance on taking advantage of innovative IT solutions and opportunities like this. To find out more about how we can improve your technology experience in Fort Lauderdale, contact us today at or .
With over 19 years of hard work and dedication, Eric has established ECW Computers and ECW Cloud Solutions as a trusted provider of customized IT solutions that drive the success of businesses throughout the country. We are headquartered in Broward County Florida, but over the past 7 years, our footprint has extended to nation-wide support leveraging cloud-first infrastructures, hosting, and modern support. Our focus at ECW is on implementing business-first technologies that directly contribute to achieving your strategic goals.
At ECW, Eric firmly believes in building client-provider relationships based on trust and understanding, rather than resorting to unnecessary upsells. With a genuine passion for helping businesses thrive, Eric is wholeheartedly dedicated to assisting our clients in enhancing their technology, giving them a competitive advantage in their respective industries.