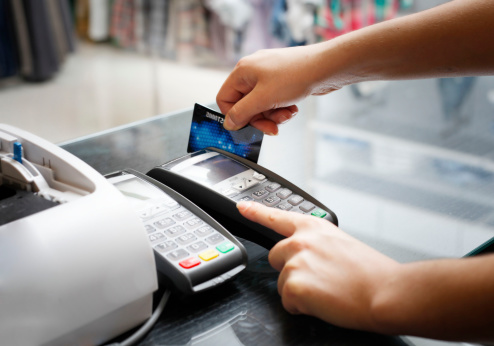 Are you an avid-thrift shopper? If so, you must know your way up and down the aisles of your local Goodwill thrift shop! The organization sells donated clothing and household items, then uses the proceeds to fund:
Job training programs
Employment placement services
Various community based initiatives
But unfortunately, there's some bad news for shoppers: Goodwill is investigating a security breach in order to determine what led to the theft of customers' credit card data. On Friday, July 18th 2014, federal authorities and a fraud investigation unit contacted Goodwill regarding potential data theft at its American store locations. At the moment, Goodwill is working with the authorities to uncover any type of data compromise.
POS breaches are quickly growing in the U.S, with places like P.F. Chang's, Target, Michaels, Sally Beauty Supply, and Neiman Marcus all confirming a credit card breach this year. If Goodwill confirms data theft, it will hold consistent with other major retailers.
Goodwill wrote in an email, "At this point, no security breach has been confirmed but an investigation is underway. Goodwills across the country take the data of consumers seriously and their community well-being is our number one concern."
They added,  "Goodwill Industries International is working with industry contacts and the federal authorities on the investigation. We will remain appraised of the situation and will work proactively with any individual local Goodwill involved taking appropriate actions if a data compromise is uncovered."
Sorry thrift-shoppers! For now, you're better off using cash payments at Goodwill, at least until further confirmations surface regarding credit card data theft.
To learn more about the security breach, or if you'd like to discuss IT security services to protect your business against security breaches, please give us a call at or send us an email at . specializes in IT security services, designed to ensure the security of your IT infrastructure.