In our ever-changing world, you need IT services that match up to the rapid-fire changes in telecommunications and business computing interconnectivity. And, you want those services to be flexible, yet pro-active and responsive to your IT network's particular design and demands. That's why is in business – to deliver you and your enterprise the IT support it deserves.  We aim to be your technology partner, in effect allowing you more productivity and peace of mind by way of reliable, responsive IT support that gets to the root of any issue and up-roots it in a timely fashion.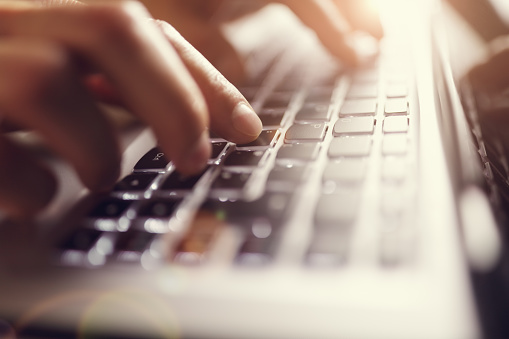 We can also work with you on long-term IT planning, integrating new technology rollouts, and keeping your data secure with leading-edge security solutions that keep cybercriminals at bay.
We feel your IT company in Fort Lauderdale should give you all of this (and more):
Cost-Effective Managed IT Services
Business Phone Services such as Hosted PBX
Full-Range Cloud Solutions
Industry-Leading IT Security Solutions
Comprehensive vCIO Solutions
Meeting Regulatory Compliance
Custom VoIP Telephony
Green IT Solutions
Our goal is to give our valued clients the broad-spectrum IT solutions their business infrastructure networking demands. In fact, we've modeled our entire business platform on that principle. So, if you're not getting the above-listed IT services and much more, you're missing out, and we'd like to show you what true IT support looks like. We've adopted the latest technology, such as for cloud services, security, and connectivity optimization, to name a few. You also benefit from our strategic partnerships. These partnerships help us in performing vital IT operations like 24/7 preventive monitoring that protects your vital data against loss or exploitation.
Why Wait?
Don't wait for disaster to strike before you take action to safeguard your network. Discover how Fort Lauderdale can provide your company with the best managed IT solutions possible by contacting us today at , or via  to learn more.
With over 19 years of hard work and dedication, Eric has established ECW Computers and ECW Cloud Solutions as a trusted provider of customized IT solutions that drive the success of businesses throughout the country. We are headquartered in Broward County Florida, but over the past 7 years, our footprint has extended to nation-wide support leveraging cloud-first infrastructures, hosting, and modern support. Our focus at ECW is on implementing business-first technologies that directly contribute to achieving your strategic goals.
At ECW, Eric firmly believes in building client-provider relationships based on trust and understanding, rather than resorting to unnecessary upsells. With a genuine passion for helping businesses thrive, Eric is wholeheartedly dedicated to assisting our clients in enhancing their technology, giving them a competitive advantage in their respective industries.