Are you sick and tired of dealing with the same technology issues, over and over again? Do you feel like each and every day brings new challenges, and in turn, new headaches for you and your staff?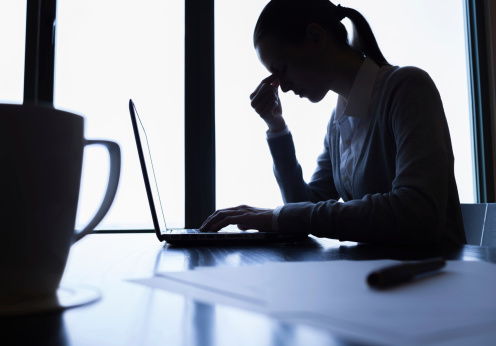 When it comes to investing in information technology, it's a hit or miss situation for businesses. You need to make sure you're choosing the right IT services company first and foremost, in order to ensure you're getting the guidance you need to maximize the value you get from your investment while avoiding the never-ending technology headaches that plague so many business owners.
How does put an end to never-ending technology headaches? That's simple, we make sure to:
Better understand your business
We'll meet with you and your staff to go over everyone's role, talk about any goals and objectives you've set, and discuss other relevant details. This allows us to better understand your business needs, in order to come up with a technology roadmap to help you stay on track in the short and long-term.
Prevent issues before they arise
We know you depend on your technology, which is why we proactively monitor your systems around-the-clock while performing regularly scheduled maintenance, in order to catch weak points, vulnerabilities, and problems before they turn into major issues resulting in downtime and money lost.
Respond quickly when you need us
When you contact us for support, we'll respond quickly so you know we're aware of the issues and what we plan to do, in order to resolve the issue. We also make sure to resolve the problem properly the first time around, so you never have to deal with the hassle of the same issue interrupting you more than once.
Get strength beyond IT. Contact at or email us at for more information about how our managed services make IT worry-free. We're more than just your average IT company, we're your trusted technology partners.
With over 19 years of hard work and dedication, Eric has established ECW Computers and ECW Cloud Solutions as a trusted provider of customized IT solutions that drive the success of businesses throughout the country. We are headquartered in Broward County Florida, but over the past 7 years, our footprint has extended to nation-wide support leveraging cloud-first infrastructures, hosting, and modern support. Our focus at ECW is on implementing business-first technologies that directly contribute to achieving your strategic goals.
At ECW, Eric firmly believes in building client-provider relationships based on trust and understanding, rather than resorting to unnecessary upsells. With a genuine passion for helping businesses thrive, Eric is wholeheartedly dedicated to assisting our clients in enhancing their technology, giving them a competitive advantage in their respective industries.