Why Florida Businesses Need Cyber Insurance to  Manage the Risk of Cyber Threats from Hackers or Accidents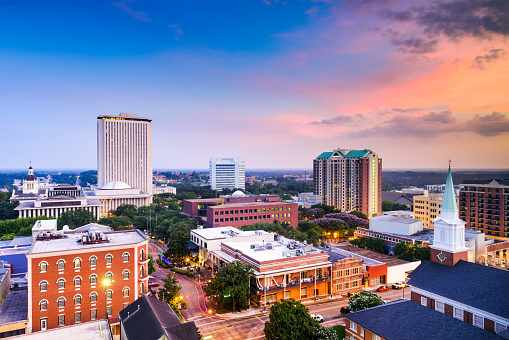 Many Florida companies rely upon a business owners policy, usually called a BOP, to protect themselves against typical threats.  A BOP usually includes property, general liability, and business interruption insurance in one package.  While some insurers offer to customize these policies, they typically don't include cyber insurance.  Small, mid-sized, and even some large companies may fail to realize that they lack protection for their digital assets until they have already lost valuable information or computer systems.
It's important for Florida business owners, managers, and executrices to understand the kinds of cyber threats they face.  Many companies should consider cyber insurance as a tool to help them manage their risks.
Cyber Threats Faced by Florida Businesses
First, it's important to understand cyber threats and to acknowledge the risk:
External Threats From Malicious or Greedy Hackers
After reading news stories about hackers who attacked large companies like Target or Home Depot, you might not believe that any determine or skilled criminals would bother with your small business.  This belief can actually make you more vulnerable than the big corporations that invest a lot of money in preventing these risks.  Your smaller company probably also has fewer resources that you can use to recover after you have lost valuable data or computer systems.
A 2016 survey from the Ponemon Institute focused entirely on small companies and was reported upon by CNBC:
Half of small businesses had been hacked in some way during the previous year.
Many attacks derailed business for a week or longer.
Small businesses may not have the funding or manpower that larger companies do to prevent hackers and deal with the fallout when cybercrimes occur.
In particular, Florida has earned the distinction of leading the entire country for digital fraud and ID theft, according to the South Florida Sun-Sentinel.  Other types of digital crime that commonly plague small businesses include social and email phishing attacks that allow criminals to infiltrate networks, PCs, and even mobile devices.  Small businesses don't have immunity from cyber crimes, and they may be the most vulnerable.
Do Business Insiders Threaten Your Company's Cybersecurity?
Certainly, small business owners should invest in security to minimize the risk of external threats.  At the same time, you should learn that the greatest threats to your company may originate on the inside, according to Eric Meyer, the CEO of Apvera, a threat intelligence company.  Mr. Meyer says that over half of today's attacks occurred because of malicious acts from employees.  Also, unintentional lapses may contribute to much more.
For instance, Edward Snowden stole classified information from the government before he left the United States.  Jun Xie took valuable, private data from GE Healthcare.  They didn't need to hack these systems because they already had access privileges to that data.  Insiders may already have the ability to login to private networks, and they are also most likely to know how to cover their tracks to avoid detection.  More commonly, employees accidentally allow security breaches because they fall for phishing schemes or use unsecured devices for work.
Either way, the most difficult cyber threats to prevent begin on the inside of companies and not on the outside.  You should invest in security policies and software; however, no solutions can offer you the 100-percent assurance that you won't have problems because of intentional or unintentional acts from the inside of your company.
How Does Cyber Insurance Protect Businesses?
As with any other type of business insurance you may consider, cyber insurance can vary between companies.  These are some common kinds of coverage to consider and reasons why you might need them:
Loss of data or computer systems: Again, your traditional business insurance might protect you against the loss of your physical computers, but it probably doesn't pay to replace data or software that you may have lost.  Cyber insurance may pay for the costs and time you will need to invest in replacing computer systems, recovering lost data, and getting your business operational again.
Business interruption:  Your BOP may offer coverage for business interruption if your business got derailed because of a covered risk. For example, your insurer may give you money to operate until you can recover if your computers were damaged by a fire.  If cybercrime isn't a covered risk, you won't get compensated.  Your cyber insurance policy should offer you the money you need to keep going.
Customer notifications and bad press: In Florida, you have to comply with notification rules in case you lost private information.  You might need to spend money to communicate with customers and government investigators.  You may also have to spend some money to deal with the PR fallout from the loss.  Any loss of your reputation can be very costly to recover from.  You should look for a specialized policy that will fund your efforts to comply with government regulations and salvage your good name.
Government compliance:  After you're done notifying everybody you legally need to communicate with, you shouldn't be surprised to find that some government agencies want to investigate your issue. In some cases, you may have to spend money to deal with regulators and auditors.  You might even face compliance penalties and lawsuits.  You need specialized cyber liability insurance to provide you with funds.
How to Protect Your Florida Small Business From Cyber Threats
Naturally, your company's own good security software and policies will give you the best line of defense against external and internal threats to your digital assets.  Since security experts and skilled hackers still race to keep up with each other, you should also consider managing your risks with cyber insurance.  You won't find a one-size-fits-all cyber insurance policy in the Florida business insurance marketplace, so you should look for an experienced business insurance agent to help you obtain the right coverage for your company.  Often, these professionals can also offer you good ideas to protect your business to prevent common digital security issues.