CPA firms are increasingly relying on cloud systems to manage their clients' financial data, and face more security concerns than before. Learn how hiring managed IT services can help CPA firms stay compliant.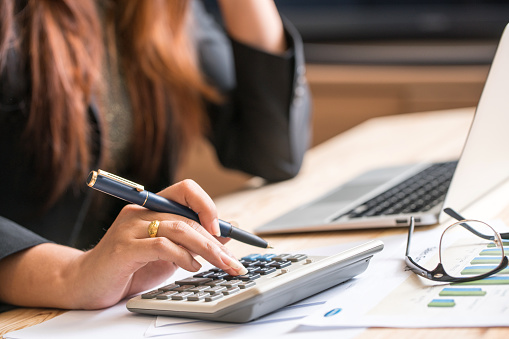 Business is moving into the cloud and CPA firms are no exception. Cloud accounting makes it so much easier for both accountants and their clients to update transactions in real time, and this is just one technological aspect of running a practice.
CPA firms, particularly small companies that may not have very robust data protection plans in place, are at risk of having client data held for ransom or otherwise compromised. Customers who have their identity information stolen as a result of a CPA being careless with protecting their data will take action since there are federal and state regulations that mandate the levels of security CPA firms need to employ. These compliance measures update every year as hackers are always going to be one step ahead of the average accountant and client, and small CPA firms are often targets for ransomware and other cyber security threats.
Because of their technological needs, many CPA firms will hire an in-house IT person to manage all of the company's security protocols and other aspects of keeping the office up and running like maintaining cloud systems and servers. However, a managed iT service that focuses specifically on accountants' needs and security concerns can help keep CPA practices compliant as well as running more efficiently. Here is why.
Small CPA firms usually do not have the resources to keep a dedicated IT person on staff, while a medium or large company can overburden their IT expert.
Small CPA firms are often strapped for resources and have to choose between necessities like upgrading their computers or hiring a seasonal accountant. A managed IT service can provide a plan that fits small firms' budgets and is compliant with regulations so no guesswork is involved.
For medium and large companies, a managed IT service complements what their in-house IT person does. The model of a single network administrator handling all those responsibilities is quickly dying because technology is moving too fast for people to handle everything.
Technology is evolving faster than IT staff can be trained.
Computers and devices become obsolete faster than before, accounting cloud systems and tax software update more than once a year, and all while regulations that apply to CPAs continuously change. It's impossible for an in-house IT person to stay up to date on all of these changes while carrying out their everyday responsibilities. A managed iT service dedicated to the accounting profession has multiple staff members who are able to pool their skills and time so that it doesn't fall on one person to try keeping up the pace with technological evolutions.
Managed IT services can provide more solutions to increase productivity and collaboration.
A dedicated IT employee may do an excellent job at maintaining the infrastructure needed to keep the firm able to serve clients and get work done. A managed IT service, on the other hand, that forms partnerships with software developers and technology companies are able to create an infrastructure customized to the company's needs that can improve workflow. Being familiar with the technological issues that cause workflow problems for accountants, managed iT services can recommend solutions that can make core functions easier like collaboration and client communications.
The modern CPA practice simply has too many technological aspects for a single employee to take on.
Except for large firms that have the resources to hire full-time staff dedicated to each aspect of a CPA firm's technological infrastructure, network administration isn't the only aspect of keeping a company up and running. Virtualization technology, cloud management, secure email system management, cyber security, file recovery and remediation, hardware upgrades and management, workstation troubleshooting– this list isn't even complete as to a number of different IT-related aspects of running a CPA practice. All of these aspects also must meet the minimums standards set by state and federal regulations for keeping clients' data confidential and safe from hackers.
By outsourcing these elements to a managed IT service, this frees up firms from having to deplete multiple resources on multiple staff members or overburdening their network administrator. Managed IT services hire employees who focus in a select few areas of taking care of accounting firms' IT needs, and hire sufficient staff for their client load so that CPA firms don't have to.
Managed IT services can provide the technological solutions small CPA firms need to run, and complement dedicated IT employees in medium and large companies. Because technology and the following compliance requirements for CPA firms update so rapidly, IT services stay up to date on those techniques and regulations so business owners don't have to.