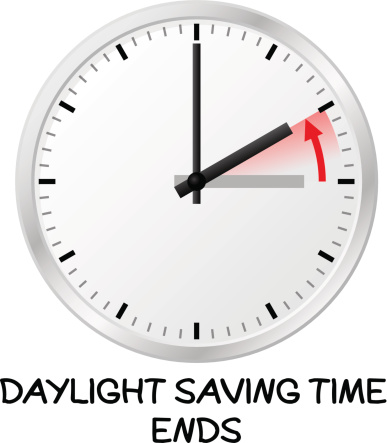 Daylight Savings Time will end this year on Sunday, November 2, 2014. Aside from the extra hour of sleep and the evening commute in darkness little will change for the business world. Almost all technological devices – from the smartphone whose alarm you depend on to your workstation computer, should automatically update its internal clock to account for the change.
However, there are a few noteworthy exceptions to this rule that all your tech will automatically update.
Most devices without an internet connection will require a manual update. This includes your microwave, stove, and any analog clocks.
Windows computers require Windows Update to be enabled in order to automatically adjust their clock. Some users have turned off the Windows Update function for security reasons or have had them turned off by an administrator. Be aware that these computers may require a manual update from Daylight Savings Time.
Some old iPhones and iPads likewise will need Location Services enabled to automatically update. These settings are often disabled to improve battery life. However if you're running iOS 5 or later (iOS 8.1 is the most current version) then your iDevice will be able to update itself independent of Location Services.
Some Linux servers require a manual update.
Almost every other internet enabled device should automatically update to account for Daylight Savings Time.
Have questions about how your technology will update for Daylight Savings Time? The IT professionals at can be reached at or by sending an email to .
With over 19 years of hard work and dedication, Eric has established ECW Computers and ECW Cloud Solutions as a trusted provider of customized IT solutions that drive the success of businesses throughout the country. We are headquartered in Broward County Florida, but over the past 7 years, our footprint has extended to nation-wide support leveraging cloud-first infrastructures, hosting, and modern support. Our focus at ECW is on implementing business-first technologies that directly contribute to achieving your strategic goals.
At ECW, Eric firmly believes in building client-provider relationships based on trust and understanding, rather than resorting to unnecessary upsells. With a genuine passion for helping businesses thrive, Eric is wholeheartedly dedicated to assisting our clients in enhancing their technology, giving them a competitive advantage in their respective industries.