Has Your Outsourced Tech Company Disabled Windows Security?
When you launch your windows security and an error shows, your tech company probably disabled the built-in antivirus/security solution. The free security enables every Windows device to have optimum security against malware. Disabling it leaves your system susceptible to attacks from intruders. Let's look at some of the reasons your tech company may decide to disable your windows security.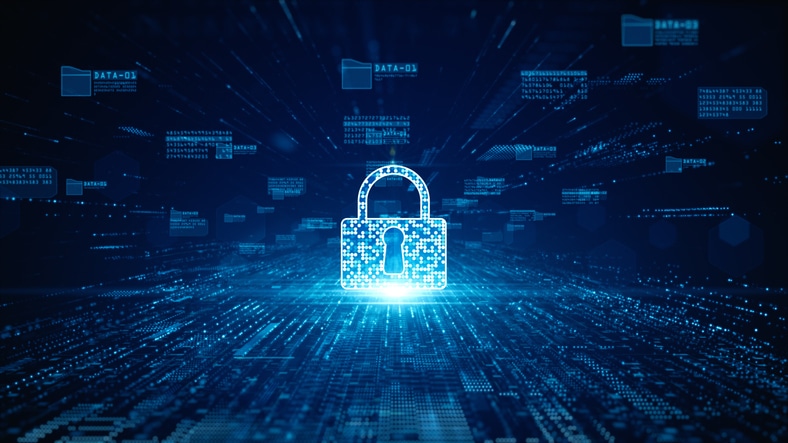 Reasons Why the Tech Company May Disable Windows Security
Various reasons make it inevitable to disable windows security. These include:
1.      Installing Another Antivirus Software
Two or more security or antivirus software types are never better together. Third-party antivirus software cannot work alongside Windows Security. There are cases where Windows Security automatically turns off when it detects another antivirus in the system. However, this is not always reliable.
Windows security may act against the antivirus since it constantly scans all processes of suspicious activities and self-duplicating files. It can intrude into the job of the antivirus when they are both active.
Therefore, it is not possible to run two types of antivirus software simultaneously. The tech company should know this and prevent your system from crashing or device overload by disabling Windows Security.
2.      Privacy Concerns
Antivirus software is used in the systems to offer maximum security but never guarantees privacy. When using an antivirus, you allow it full access to all your system's files and web traffic. Various antivirus providers offer a guarantee that their systems won't spy or collect any data on your systems. You can only take their word since there is no way to prove it.
Regardless, you still risk privacy concerns even when the antivirus company has a clean record. Therefore, it will be in the best discretion of your tech company to avoid consumer-grade antivirus software and apply the right policies for highly sensitive data. Professional tech companies are aware of all the risks and dangers and will act accordingly.
3.      Optimizing Disk Space and Solving CPU issues
The antivirus also takes up space like the other apps on your computer system. Unlike most apps, Windows Security never stops running and takes more disk space and RAM. It constantly monitors your computer systems and scans external devices for viruses, spyware, and malware. These processes prevent you from using the device hardware effectively.
Disabling it means sacrificing part of your system's security. However, it may be required since Windows Security can be too greedy for CPU and RAM usage. The system can even run into further problems when it performs a deep scan. The scan takes most of the device's resources, and it is nearly impossible to use other intensive apps. In such cases, disabling is inevitable to carry out critical business operations.
4.      Update Errors
With dynamic security threats, it is essential to keep your antivirus software always up-to-date. If the security system is outdated, it poses a significant risk to security. It may not deal with newer malware that can bypass its older systems, and there are no advanced protection measures.
Windows Security also keeps updating to provide better services. However, it doesn't update as a standalone like third-party antivirus apps. It relies on the complete update for the Windows patches. In case of an error during the update and it skips, the Windows Security suite won't update. This creates a more security risk to your systems that may need you and you use another antivirus in its place until the update is complete.
5.      Application Interference
Windows Security may hinder using a legacy application or older software programs as part of the security threat. It is notorious for preventing specific software installation, mainly when you download files from the internet, such as online games. It will prevent the installation or usage of such apps.
The tech company can avoid such issues by adjusting the Windows Security by allowing some apps or disabling installing the apps they need.
What the Tech Company Considers Before Disabling Windows Security
Windows security is the system's first line of defense against any threat from malicious software. You may stumble across several while browsing online or using external storage devices without your knowledge. Disabling Windows Security without consideration is detrimental to system security.
What Is The Safety Issues For Disabling Windows Security?
It is safe to disable your Windows Security as long as you have a proper replacement that will prevent your systems from running into dangers and risks. Therefore, contact the tech company if they have included another best replacement to solve security issues. The replacement should also practice sensible safety precautions to guarantee perfect safety.
What to Do After Disabling Of Windows Security
It would help if you still operated online even without Windows Security. As you wait for your tech company to make adjustments, you can be more vigilant while using your devices. It would be best to confirm if you have a replacement or enable Windows Security as fast as possible, especially when your business constantly uses the computers to browse or with external storage devices. There are a few measures you can use while you wait for the complete restoration of security:
Stick to secure websites: Various secure websites online pose no risk to your system, even without security. Limit browsing to websites with a high reputation and have legitimate SSL certificates. You can check with extensions such as HTTPS on either Chrome or Firefox.
Download files from trustworthy sites: Pirated files, unsolicited email attachments, and untrustworthy files often have viruses, spyware, and malware targeting your system. You may need to contact your email sender if they have sent an attachment before opening it.
Stay on top of recent security news to ensure you don't fall into new security threat schemes. Hire a professional tech company that understands the needs of Windows Security and overall systems integrity to ensure you are always safe from risks.
ECW Network & IT Solutions have the best tools and resources to ensure your systems are always secure. We use the most updated software to keep you out of any risk. Do not hesitate to contact us anytime to learn more about how we can benefit your business.
ECW Computers is an information technology company. Headquartered in Deerfield Beach, FL, we specialize in providing unique, specially-tailored Managed IT solutions to businesses in Fort Lauderdale, West Palm Beach, Miami and across South Florida.