Windows 365: Your Personalized PC in the Cloud
In today's hybrid and remote work world and complex business environment, the productivity and profitability of your business depend on your ability to communicate, collaborate, process information quickly, and share knowledge with the highest security standards. This is where Windows 365 comes in.
Windows 365 is the world's first Cloud PC that allows you to experience the full, personal Windows ecosystem from anywhere and from any device—you can stream your Windows 10 or 11 desktop, applications, tools, data, and settings from the cloud to your personal or corporate devices, including your Mac, iPad, Linux device, and Android.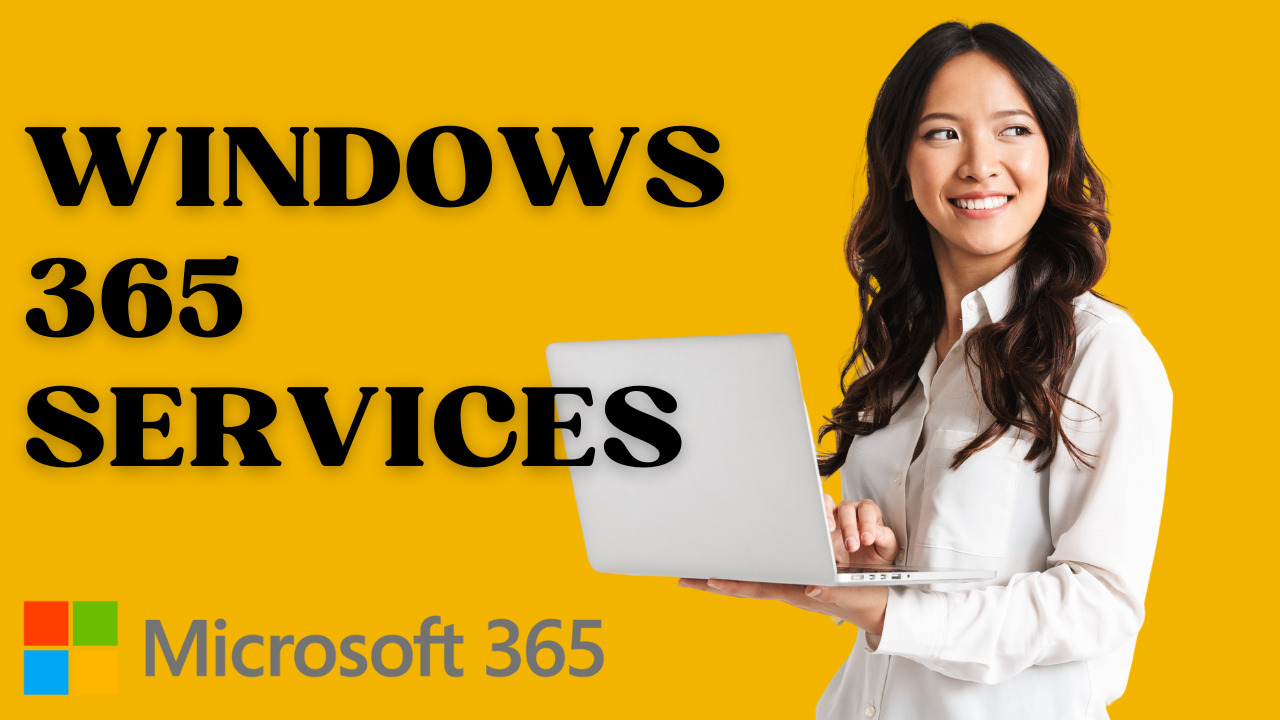 How Does it Work?
Windows 365 is a statically-assigned personal cloud virtual desktop service, which means that each user receives their own Windows 10 or 11 machine in the cloud with a local profile. The machines are static, and all changes a user makes to the device, such as software installation or file type associations, are still on the machine after a reboot. Because the machines are personal, users can always get back to their virtual desktop instance.
To access your Cloud PC, you can sign through a traditional Azure web portal, but you can also install the Microsoft Remote Desktop app and access your Cloud PC with the app. Another way to access your Cloud PC is through a browser—the streamed session will load in an HTML 5 version of the Remote Desktop app and allow you to access the PC in the web browser. You can then manage your Cloud PC and stop/start/restart/reset and rename as much as the managing organization will allow.
4 Benefits of Windows 365
Windows 365 comes with several benefits for both small and large businesses.
Increased Productivity 
Windows 365 provides an instant-on boot consistent experience regardless of the device and location. Because the state of your Cloud PC remains the same, you can pick up right where you left off, even when you switch devices, and get the same work done from anywhere as long as they have an internet connection. Windows 365 also supports your business apps such as Microsoft 365, Microsoft Dynamics 365, Microsoft Power Platform, custom apps, line of business apps, all your data and content, and more.
Greater Simplicity   
While Windows 365 is built on Azure Virtual Desktop, it doesn't require any virtualization experience. The Cloud PC simplifies the virtual desktop experience, offers a simple and familiar Windows experience, and simplifies deployment, updates, and management, allowing you to control all aspects of your home or work PC from the cloud in a very easy, intuitive, and straightforward way.
And with the power of the Azure data center, you will also get access to a fast and secure machine—Microsoft has included its high-powered internet access within the cloud PC, meaning users have a download speed of around 10000 Mbps and an upload speed of about 3000 Mbps. With Windows 365 optimized for the endpoint, it's simple to procure and manage Cloud PCs just as you manage physical PCs through Microsoft Endpoint Manager.
Better Security and Business Continuity
Given the current cybersecurity environment, security is the top concern for small and large businesses. Windows 365 solves today's critical security challenges by storing and securing information in the cloud, not on the device. With the Cloud PC, remote employees don't have to worry about connecting to a VPN to manage corporate resources, installing work applications on their personal PCs, or uploading large files to the corporate network. They just access the remote desktop environment, and sensitive business documents don't have to be downloaded to an employee's personal device.
Additionally, Windows 365 has implemented comprehensive cloud security measures focusing on a Zero Trust architecture. Microsoft recommends using Multifactor Authentication (MFA) through Azure AD integration to secure end-user access to Windows 365. You can also pair MFA with dedicated Windows 365 conditional access policies to assess login risk instantly for each session within the Microsoft Endpoint Manager to authenticate users. The user and admin experiences have also been designed around the principle of least privilege, such as delegating specific permissions.
Like physical devices, Windows 365 also has built-in cloud security baselines for Microsoft Edge, Windows 10, and Microsoft Defender for Endpoint. Microsoft Defender for Endpoint also works seamlessly with your Cloud PCs, lowering your risks and allowing you to discover and investigate any security incidents quickly, and you can use Endpoint Manager to quickly onboard your Cloud PCs. Finally, everything across the Windows 365 environment is encrypted, from managed disks and stored data, as well as all network traffic to and from your Cloud PCs, and Windows 365 provides continuous updates.
When it comes to business continuity, you don't have to worry about data loss in case of any unforeseen disruptive events, such as hardware/software failure, natural disasters, and power outages. With Windows 365, you enjoy up to 99.9% highly available Cloud PC user sessions, automated in-zone disaster recovery for computing, disk storage with data object resiliency of 11 9s, and Recovery Point Objective (RPO) of ~0.
Manage Costs
Cloud PCs are billed in a per-user per-month cost model, which means your organization doesn't have to manage the variability of computing and storage costs of a traditional hosted desktop model. You also don't have to worry about hardware costs – since the heavy computing work will be carried out on the Microsoft Cloud, you won't need to purchase newer, more powerful devices constantly.
You also have two subscription options: a completely cloud-based offering with multiple Cloud PC configurations based on performance needs: Windows 365 Business for smaller companies (up to 300 seats) and Windows 365 Enterprise for larger corporations (unlimited users). You can scale for your needs and remotely configure your PC's file size, CPU, and RAM usage within the cloud environment according to your organization's changing needs.
ECW is Your Trusted Windows 365 Partner
By leveraging Windows 365, your organization can create a flexible, scalable, secure, and highly collaborative environment for your employees to thrive, improving productivity, efficiency, and engagement. At ECW Network & IT Solutions, we have a trusted team of Microsoft professionals that can help you scale your business with the power of the Windows 365 Cloud PC. We can help deploy and support your migration to Windows 365, guiding you through the entire process and answering any questions you may have. Contact us today to schedule a consultation!
ECW Computers is an information technology company. Headquartered in Deerfield Beach, FL, we specialize in providing unique, specially-tailored Managed IT solutions to businesses in Fort Lauderdale, West Palm Beach, Miami and across South Florida.