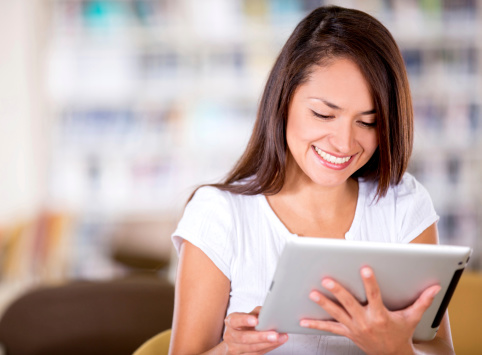 Attention all business owners, the news you've been waiting for is here! A new Apple iPad, and iPad mini might hit the market before the holiday shopping season. So get ready to implement a new device into your business practice.
Unfortunately, sales of Apple tablet products have lowered significantly since the last iPad release in 2012. Because tablets make up the second-largest source of revenue for Apple, it is pertinent that sales for their tablets increase soon. Therefore, Apple is expected to push for the new iPad release as soon as possible.
If your business hasn't already started implementing tablet use in and around the workplace, now is your chance to take on this new technology in order to increase workplace efficiency and productivity.
Apple has reportedly started production on the new line of iPad devices and iPad mini's. Similarly, the iPhone 6 release is rumored to occur by the end of this year, with additional rumors surrounding a possible release for a smartwatch, or iWatch.
Apple is on the move this year by releasing the most up to date and advanced devices in the market. Don't get left behind, your business will benefit from the use of these devices, especially if you are already implementing a BYOD (Bring Your Own Device) policy in the workplace.
Bloomberg reports the display sizes for the upcoming additions in the Apple family. These sizes include a:
9.7-inch display for the iPad
7.9-inch display for the iPad mini
Two separate sizes for the iPhone 6 – a 5.5-inch and 4.7-inch model
2.5-inch display for the iWatch, with plans to run some form of iOS
It will be a busy year for Apple, and an even busier one for your company.
It's time to start asking: How do you plan to interweave these new technologies in your workplace? How will these devices benefit and impact the overall success of your company? We urge you to start conducting your research as soon as possible, so you are prepared to make the changes when the new Apple releases hit the market!
For more information on the release of the new Apple devices, feel free to give our company a call at , or send us an email at . Here at , we want to ensure that you're implementing the best strategies and tools towards the success and growth of your business. 
ECW Computers provides expert and affordable IT support to businesses in South Florida.

We proudly serve: Deerfield Beach, Pompano Beach, Boca Raton, Fort Lauderdale, Sunrise, Coral Springs, Delray Beach, Hollywood and many other locations throughout South Florida.