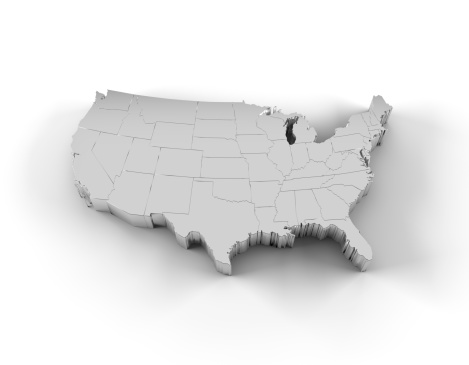 Attention Gmail users, did you know that Google tracks your every move? Google has quite a bit of your location data stored in their systems, and you can see it for yourself!
So how do you know if Google is tracking your location history? First you need to ensure that these two settings on your Google account are turned on:
Location Reporting
Location History
Don't worry though, Google lets you turn these settings off at any time, and even allows you delete any of the location history already recorded.
In order to view the location data already collected through your Gmail account, navigate over to: maps.google.com/locationhistory – Once you've reached this page, if you aren't already logged in, you'll have to log in to your Gmail account. Then the Google location history page will appear.
On the left, you'll see a calendar, and on the right will be a picture of a map. Depending on whether or not you have the location settings turned on, and if your phone recorded your locations from Google Maps, you may not see anything.
To make sure there isn't any location data on you, change the "show" drop-down menu below the calendar from 1 day to 30 days. You can then check previous months, until you start to see red data lines appear.
If you want to ensure that Google doesn't track your locations, visit: support.google.com/gmm/answer/3118687 for a complete tutorial on how to turn this data collection off.
For more information on Google location history, please feel free to contact our team at . You can give us a call at , or send us an email at . Here at we are passionate about providing you with the most recent news to better the security at your business.
With over 19 years of hard work and dedication, Eric has established ECW Computers and ECW Cloud Solutions as a trusted provider of customized IT solutions that drive the success of businesses throughout the country. We are headquartered in Broward County Florida, but over the past 7 years, our footprint has extended to nation-wide support leveraging cloud-first infrastructures, hosting, and modern support. Our focus at ECW is on implementing business-first technologies that directly contribute to achieving your strategic goals.
At ECW, Eric firmly believes in building client-provider relationships based on trust and understanding, rather than resorting to unnecessary upsells. With a genuine passion for helping businesses thrive, Eric is wholeheartedly dedicated to assisting our clients in enhancing their technology, giving them a competitive advantage in their respective industries.