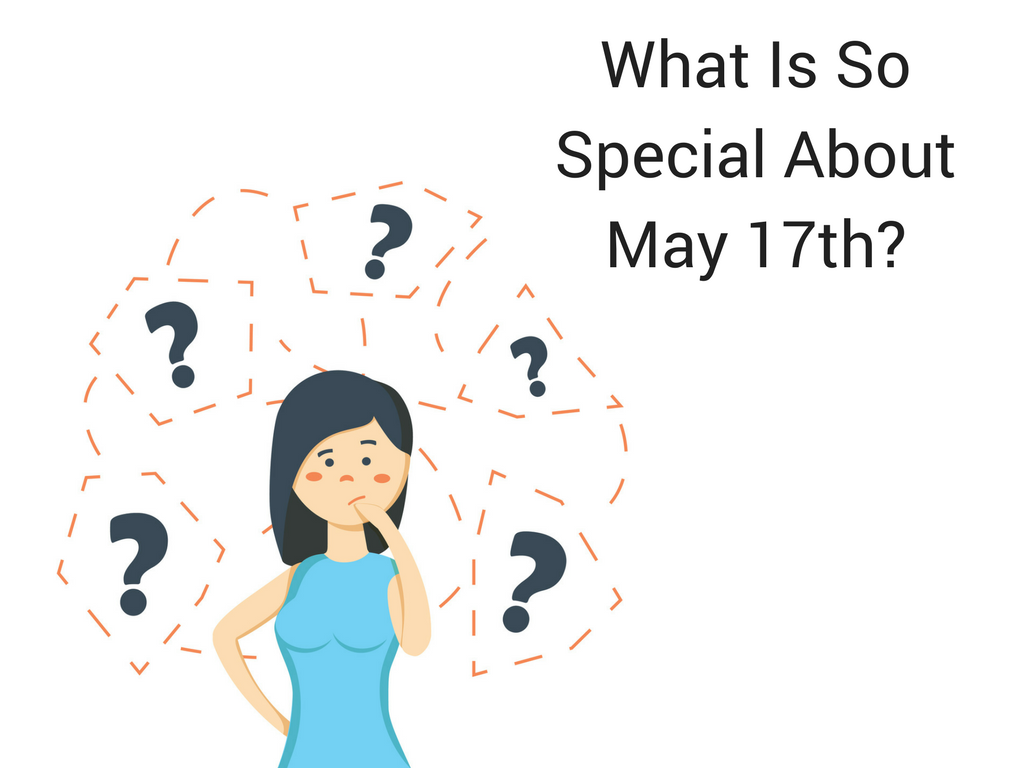 May 17 is World Telecommunications Day
Top Three Things to Know About World Telecommunications Day  
World Telecommunication Day may not be a holiday you've heard much about, but the day has been celebrated annually since 1969. This year's theme is "Big Data for Big Impact" and will focus on the future improvement of our lives through communicative technology. The following are a few key things to know about May 17's World Telecommunication Day commemorative events.
World Telecommunication Day is connected to the International Telegraph Union or ITU…
The ITU formed on May 17, 1865 as a way to support the telegraph as the premier form of long-distance communication. The ITU continued to act as a supporting organization a decade later when the telephone was invented in 1876. The ITU has since changed its name from the International Telegraph Union to the International Telecommunication Union. However, they are still responsible for coordinating telecommunication services on a global level. The organization's headquarters are in Geneva, Switzerland and they are considered a specialized branch of the United Nations. Some of the organization's most important duties include deciding on satellite orbits and enabling telecommunication access to underdeveloped areas of the world.
In 2005, the World Telecommunication Day got a new name
In November 2005, at the behest of the World Summit on the Information Society, May 17 was used to honor World Information Society Day. The following year at the ITU Plenipotentiary Conference in Turkey, it was decided May 17 would be known as World Telecommunication and Information Society Day. Under the new name, it was decided the UN would develop appropriate programs to highlight issues related to both topics. Each year a new theme would be chosen with conferences planned around the theme.
The significance of 2017's "Big Data for Big Impact" theme…
Big data is often a struggle to define. At the simplest of terms, big data is a massive collection of information from digital and traditional sources. Big data refers to the large-scale collection of information that affects day-to-day operations around the world. Big data can come from point of sale transactions, spreadsheets, web browsing histories, and countless other sources. Since big data can come from so many areas, the information is often complex. One of the central ideas surrounding the big data concept is how to use information from unstructured sources. Examples of unstructured data include email text, satellite images, surveillance video, and social media interactions. According to the United Nations, this year's theme is intended to explore the ways to transform "imperfect, complex, often unstructured data into actionable information in a development context." The belief is advanced analysis of big data can pave the way to help meet the United Nations' 17 Sustainable Development Goals. The goals were put in place in 2015 with an end date of 2030. Among the goals are no poverty, gender equality, build resilient infrastructure, and develop sustainable cities.
With over 19 years of hard work and dedication, Eric has established ECW Computers and ECW Cloud Solutions as a trusted provider of customized IT solutions that drive the success of businesses throughout the country. We are headquartered in Broward County Florida, but over the past 7 years, our footprint has extended to nation-wide support leveraging cloud-first infrastructures, hosting, and modern support. Our focus at ECW is on implementing business-first technologies that directly contribute to achieving your strategic goals.
At ECW, Eric firmly believes in building client-provider relationships based on trust and understanding, rather than resorting to unnecessary upsells. With a genuine passion for helping businesses thrive, Eric is wholeheartedly dedicated to assisting our clients in enhancing their technology, giving them a competitive advantage in their respective industries.