On January 9th, it is Clean Off Your Desk Day. If you are looking for a more permanent solution, technology may be the answer.
Have you ever noticed that when your desk is a mess, you feel as though you cannot get anything done? This is a common thing found in offices all over the country. Not only can it be hard to concentrate but it can also make it difficult to keep up with the tasks you have already completed and what still needs to be done. To put it simply, it is a mess and it is not something that helps you get anything done. On January 9th, it is time to change all of that because it is Clear Off Your Desk Day! Take time to get organized so you can get to work. It is also a time to consider looking at other ways of doing your work that can help you keep the mess off your desk for good.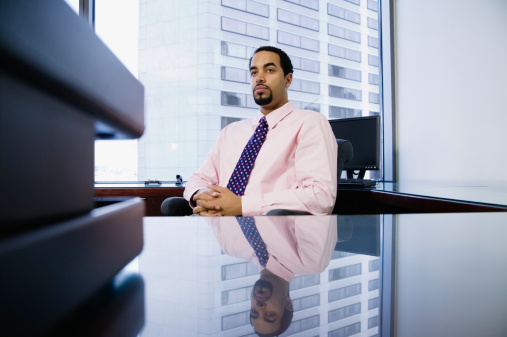 How Technology Can Help Keep Your Desk Clean
Do you still have a ton of papers, receipts, and other kinds of paper junk files on your desk taking up a lot of room and making it hard to concentrate? If you do, then your company has likely not gone paperless and started using the cloud. Even though it can be difficult to completely remove all of the paper from your desk, you can greatly reduce it by using things such as cloud based storage and servers. As a business owner, you should know that this will not only help your employees get more done and stay organized for their job but it can also provide some benefits to your customers as well, depending on how you utilize it.
Benefits of Technology for Your Business
Besides the major benefit of getting rid of all the paper in the business and helping your employees keep their desks free, there are many other benefits you can enjoy by using technology.
Easier access to files. Instead of having to go through files to find what they need, your employees can perform a quick search, saving them time.
You can help the environment. By keeping everything online, you can avoid excess printing and help the environment at the same time.
Save money. instead of spending money to maintain your files and pay your employees to clean off their desks, you can save it by moving to the cloud and start seeing the cost difference immediately.
If you struggle with keeping your desk clean because there are so many papers you have to keep up with, it is time to consider another solution. in Fort Lauderdale can help you with solutions that will help you for years to come. Call them today at or reach them via email at to let them handle this for you so you can keep your mind and desk clear for a better work day.
With over 19 years of hard work and dedication, Eric has established ECW Computers and ECW Cloud Solutions as a trusted provider of customized IT solutions that drive the success of businesses throughout the country. We are headquartered in Broward County Florida, but over the past 7 years, our footprint has extended to nation-wide support leveraging cloud-first infrastructures, hosting, and modern support. Our focus at ECW is on implementing business-first technologies that directly contribute to achieving your strategic goals.
At ECW, Eric firmly believes in building client-provider relationships based on trust and understanding, rather than resorting to unnecessary upsells. With a genuine passion for helping businesses thrive, Eric is wholeheartedly dedicated to assisting our clients in enhancing their technology, giving them a competitive advantage in their respective industries.