Your company is busting at the seams. Staff is piled on top of each other. You're growing, but the building isn't. The time has come to move your office and your technology. Where do you begin?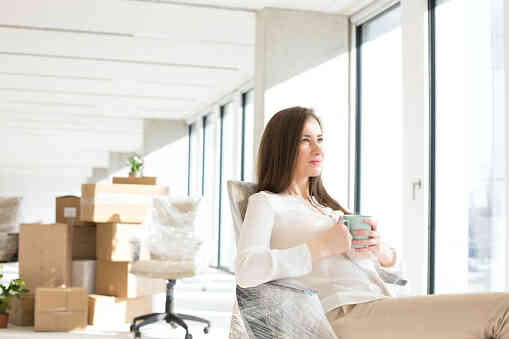 If you stick with us, we have it all sorted out for you, with our "Top 5 Easy Technology and Office Moving Tips."
The best moving plans always start with a little bit of reconnaissance. Getting it down in writing, as you would see on a blueprint.
What you want
Where will you be located
What will your new location look like
Where will your technology be installed
Will you need to upgrade or replace your equipment
Will you need to renovate the office space
What are the parking slot allotments per business
How to minimize office downtime through your move
As you consider your move, remember, your technology has become one of your employees, in many respects. Behind the scenes, they operate quietly. Your technology performs a high volume of functions, not seen by you and your staff.
Without them, your company doesn't function smoothly. So, your technology moving plan is as vital as your office moving plan. Implementing the process takes careful and timely planning.
Tip 1. Phone System Evaluation
At your new location you will want to:
Establish a new internet connection
Install new phone lines
Run new cables
Ask yourself: Is it time for equipment upgrades or replacements? How long have your phones been in use? What are the phones speaking and listening quality? Is it hard to hear the caller? Do you or any of your staff sound garbled when speaking? Are the warranties valid or have they expired?
Quick warranty tip – Most phone equipment warranties do not go beyond 24 or 36 months. If you've reached those milestones, go ahead and replace.
Installing new phone equipment will save you money, adapt to more modern technology, and new warranties are in place.
As you plan for additional growth, new phones allow you to:
Use video conferencing
Forward voicemails to email
Use an IVR system
Improve call quality
Let's also not forget telecommunication providers bundle packages, with new installations and low-cost introductory offers.
Tip 2. Cloud-Based Services
At your new location simplify your process. Maybe clean-up IT processes. Starting with Internal Server and Infrastructure. If you keep your current physical set-up, you will need to create new operation protocols.
On the other hand, you could switch over to Cloud-Based Services before your office move. What could you move into the Cloud that would free up physical space at your new location?
Accounting
CRM
Email
Files
Phone System
Administration
Industry-specific software
Anything currently at your location you can send to the cloud reduces your overhead costs and secures your system. You will also eliminate the expense of installing and the upkeep of a secure server room.
Tip 3. Connectivity and Floor Layout
Here is where you must do a physical walk-through of your new location. Before you conclude, your Wi-Fi will work step into the building, look at every square inch of the landscape. What is the construction of the walls? (Some interior building walls make connectivity difficult due to their development and materials)
These are the physical attributes and barriers you'll want to look for:
Floor layout
Office configuration
Wall and ceiling textures
Water Damage
Mold and Mildew
Technology services availability
Types of technology your neighbors use
Consider hiring a building inspector, that specializes in Connectivity and Technology office space setups. Laying the groundwork here removes any negative impact on employees, should the Wi-Fi connection be blocked and not work on opening day.
Tip 4. Internet Speed and Connection
Frustrated with your internet speeds? All of us have at one point. As you plan your office and technology move, now is the time to improve this necessity. Before you move to your new building, check with your provider to see if there is a cost break on the new service. What you may be paying now is for existing service at your current location, not the new one.
You'll want to coordinate, with your provider when your new Internet connection goes live. We recommend giving plenty of notice, should you or a staff member needs to be at the location when the service technician arrives.
Tip 5. Transition and Moving-Day
As stated above: "Simplify your process." Before you make that rapid transition, from one phase of your business to another, consider cutting over before you move.
If you can do it without hindering your business, cut-over before your move date. This part of your transition will make your final relocation simpler. If you are having new equipment installed, before your move, this part of the transition will be fast too.
Finally, these five items stay in place before your move:
Furniture
Computers
Servers and network equipment
Public IP Address (if it's still needed)
Phone Number Block migration to the phones lines at the new office
Taking the time to consider these items will make the overall office relocation project a more positive experience for everyone involved, including you.
With over 19 years of hard work and dedication, Eric has established ECW Computers and ECW Cloud Solutions as a trusted provider of customized IT solutions that drive the success of businesses throughout the country. We are headquartered in Broward County Florida, but over the past 7 years, our footprint has extended to nation-wide support leveraging cloud-first infrastructures, hosting, and modern support. Our focus at ECW is on implementing business-first technologies that directly contribute to achieving your strategic goals.
At ECW, Eric firmly believes in building client-provider relationships based on trust and understanding, rather than resorting to unnecessary upsells. With a genuine passion for helping businesses thrive, Eric is wholeheartedly dedicated to assisting our clients in enhancing their technology, giving them a competitive advantage in their respective industries.