Managed IT services are a great outsourcing option that can save money and improve efficiency for service firms, such as doctor's offices, law, and accounting firms. Service firms that hire outsourced managed IT services from managed service providers (MSPs) don't have to worry about staffing an IT person or department, which allows service firms to focus on staffing employees that match the services they provide.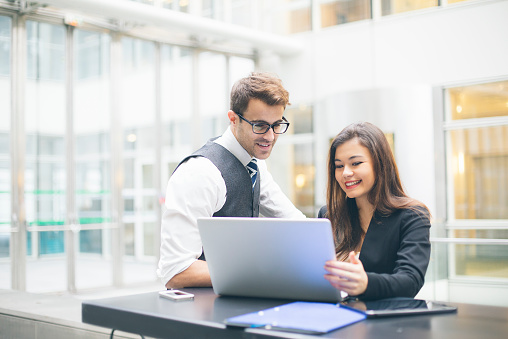 One service that MSPs can offer that is of particular importance to service firms is backup data and recovery (BDR). BDR is an essential part of IT for any professional service firm. Service firms cannot operate if their data is lost. Imagine if a doctor's office lost all of their medical records due to computer failure. Without BDR, the doctor's office could be in big trouble.
An accounting firm can add credibility to their services by having BDR for their customers' important and sensitive financial information. An accounting firm would lose a lot of money and clientele if it's data was lost due to a data failure. BDR is the best way to avoid the risks that come with data failure.
In-house IT departments cannot set BDR that is as efficient or effective as the BDR service an MSP can provide. Cloud backup takes a long time to download and can cost a lot more in the event of a failure than BDR from an MSP. BDR quickly and effectively works to bring back lost data, so that your service firm can continue to be productive and make money.
MSPs can also help service firms avoid data disasters altogether with their services and provide the best performance, and an IT environment that is optimal for productivity. MSPs provide access to full-time IT professionals without full-time costs. MSPs can also help service firms find software and hardware that will best serve their needs.
Professional service firms need to be able to focus running their businesses, not worrying about their computers. An MSP provides peace of mind with the knowledge that someone is watching out for their network's security and data and that someone will be ready to help at any time if something goes wrong.
For the best BDR and IT services in Fort Lauderdale, contact and let us provide the peace of mind that only a professional IT MSP can give. Let us take care of your computers so you can focus on running your business.
With over 19 years of hard work and dedication, Eric has established ECW Computers and ECW Cloud Solutions as a trusted provider of customized IT solutions that drive the success of businesses throughout the country. We are headquartered in Broward County Florida, but over the past 7 years, our footprint has extended to nation-wide support leveraging cloud-first infrastructures, hosting, and modern support. Our focus at ECW is on implementing business-first technologies that directly contribute to achieving your strategic goals.
At ECW, Eric firmly believes in building client-provider relationships based on trust and understanding, rather than resorting to unnecessary upsells. With a genuine passion for helping businesses thrive, Eric is wholeheartedly dedicated to assisting our clients in enhancing their technology, giving them a competitive advantage in their respective industries.