Why Hire ECW As Your Next IT Company
Regardless of your company's location, ECW Network and IT Solutions is your IT company. We have a proven track record of success in helping small to medium businesses with all their IT requirements.
We can help you with everything from data backup and recovery to email and website hosting. We also offer a wide range of IT consulting services. Our experienced team will work with you to assess your needs and develop a customized solution that meets your budget.
Contact us today to learn more about how we can help your business succeed.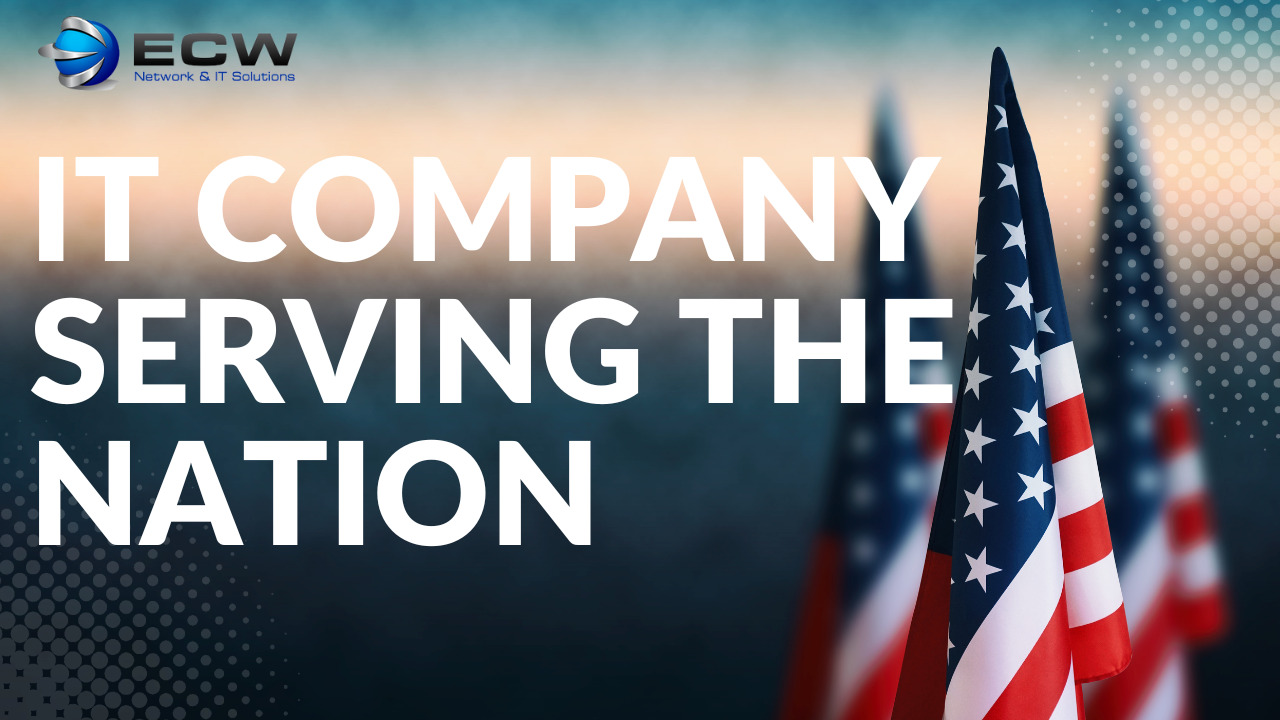 An IT Company Offering Unique & Specialized Solutions
ECW is a privately owned and operated information technology company serving clients nationwide and internationally. Headquartered in Deerfield Beach, FL, we specialize in providing unique, specially-tailored IT solutions to businesses across The United States.
We are a team of highly experienced IT professionals who are passionate about helping our clients overcome their challenges and achieve their goals. Our comprehensive services include managed IT, cloud computing, VoIP solutions, and more.
We pride ourselves on our personal approach and work closely with our clients to ensure they receive the best possible service.
We understand that today, technology is a necessary part of doing business. To be competitive, businesses need to leverage their IT to streamline processes, improve communication and push boundaries.
However, we also know technology can frustrate many business owners and managers. That's why we're committed to providing our clients with technological support that not only fixes any IT problems they experience but also helps them learn how to use their technology properly and effectively.
Our team of experts works hard to provide businesses with simple, effective solutions. We make sure that your tech is working for you, never against you. With our help, you can take your business to the next level. Technology should be an asset, not a liability. Let us show you how.
Why ECW As Your Next IT Company
ECW was founded over 15 years ago in Deerfield Beach, Florida.
Our founders saw firsthand how many businesses were receiving poor quality IT support from companies that simply came in to fix problems, never to prevent them.
They saw an opportunity to provide a higher level of service that would proactively stop IT issues before they happened and help businesses optimize how technology works for them. Since then, ECW has been dedicated to providing our clients with the best possible IT support and solutions.
We believe technology should make business work better, not get in the way. Our team of experts is always here to help you find the right solution for your business—developing a custom application or getting the most out of your existing systems.
At our company, we pride ourselves on providing expert IT support to businesses across the United States. We understand that every business is different, and we tailor our IT solutions to meet the specific needs of each one of our clients.
We also only use the best products available on the market so that our clients can be confident that they are getting the best possible service. By combining customized IT solutions with best-in-class products, we can help successful companies thrive and prosper. If you are looking for a trusted IT partner, look no further than our company.
We would be happy to discuss your specific needs and see how we can help you take your business to the next level.
ECW Is Your Next IT Services Company
We know how hard businesses work to stay competitive and productive in today's world. We started as a small business, and in our years of providing IT solutions, we've learned how to ensure that technology is always helping your business, never hindering it.
We provide comprehensive IT services that keep your business running smoothly, including 24/7 support, so you can always reach us when you need help. In addition, we offer a variety of add-on services that can help you make the most of your IT infrastructure. Whether you need help with data backup and recovery or looking for ways to improve productivity, we can tailor our services to meet your needs.
Passionate About Business IT Solutions
At ECW, we are passionate about Business Solutions and have built a team of specialists who share this common goal. Our technicians are experts in their field, with a wealth of knowledge and experience in cutting-edge technologies. However, we are also business experts focusing on providing affordable, results-driven systems and support that meet the needs of our clients.
This unique combination of skills and experience allows us to provide a comprehensive service tailored to each client's needs. As a result, we can provide cutting-edge solutions that are both affordable and results-driven. We are committed to providing the best possible service to our clients, and we believe that our team of experts is key to achieving this goal.
Engage With ECW As Your IT Company Today
At ECW Computers, we understand that your business needs the right IT solutions to perform daily functions and optimize other business practices.
That's why we offer a free, no-obligation IT assessment to help you determine how IT solutions can help your business compete and succeed. Our experienced professionals will work with you to identify your specific needs and develop a customized plan to address them.
We pride ourselves on providing the highest quality IT solutions at the most competitive prices, and we're confident that we can help your business reach its full potential.
Contact us today to schedule your free assessment.
ECW Computers is an information technology company. Headquartered in Deerfield Beach, FL, we specialize in providing unique, specially-tailored Managed IT solutions to businesses in Fort Lauderdale, West Palm Beach, Miami and across South Florida.