We like tech, it's what we do. As the holiday shopping season kicks into overdrive, we are bringing you 12 of the most requested, most wanted tech gifts for 2017. Check back each business day between now and December 19th for another must-have tech item and why you should check it out.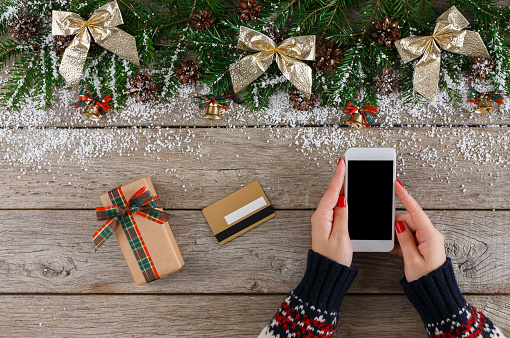 There's little denying that this year's "must have" tech item must be the new iPhone X from Apple. The iPhone X (pronounced "ten") arrives during the tenth anniversary of the original iPhone back in 2007. Apple has released their iPhone 8 this year as well, but the big dog here is the iPhone X.
Sporting a 5.8-inch, OLED super retina HD display, the screen is capable of 4K video up to 60 frames per second, stunning colors, true blacks, and a 1,000,000 to 1 contrast ratio. It's the largest iPhone screen to date. It sports dual 12 MP cameras that use facial recognition to unlock your phone. The home button is gone and has been replaced with facial recognition.
The phone is water and dust resistant and covered front and back in the most durable glass in a smartphone. The iPhone X has an all glass and steel construction including surgical grade stainless steel. The new iPhone charges wirelessly.
If all this sounds like your cup of tea, prepare to empty the bank to get one. The 64 GB model will run you $1,000 while the 256 GB model goes for $1,150. It comes in both silver and space gray. All Apple stores, carriers, and retailers have limited stock with several not shipping until mid-December. It's best to get your order in as early as possible.
The new iPhone a bit too pricey this holiday? Don't worry, has you covered. Keep an eye out next week for a less expensive alternative for the must-have smartphone.
Happy Holidays and good luck on the tech hunt from all of us here at !
With over 19 years of hard work and dedication, Eric has established ECW Computers and ECW Cloud Solutions as a trusted provider of customized IT solutions that drive the success of businesses throughout the country. We are headquartered in Broward County Florida, but over the past 7 years, our footprint has extended to nation-wide support leveraging cloud-first infrastructures, hosting, and modern support. Our focus at ECW is on implementing business-first technologies that directly contribute to achieving your strategic goals.
At ECW, Eric firmly believes in building client-provider relationships based on trust and understanding, rather than resorting to unnecessary upsells. With a genuine passion for helping businesses thrive, Eric is wholeheartedly dedicated to assisting our clients in enhancing their technology, giving them a competitive advantage in their respective industries.