Better Security, Greater Collaboration, and Smoother Work Output… What More Could You Want?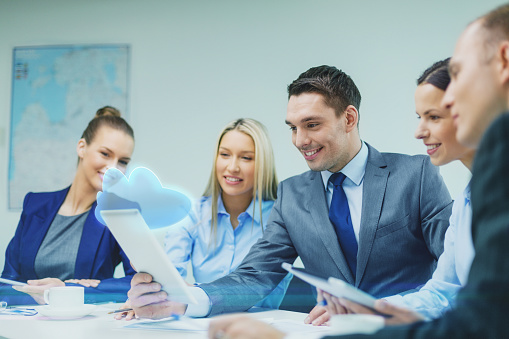 Despite Microsoft aggressively marketing its cloud services for various applications, including email, the company remains committed to offering software for customers to run in their independent data centers. With this focus in mind, Exchange Server 2016 was released last week.
Exchange Server 2016 is Microsoft's newest version of their mail server and calendaring product and now includes several features exclusively for Enterprise customers. Those new features include improvements made to the web-based Outlook user experience, as well as eDiscovery functionality and functions for collaboration and search.
Changes to Search
The search function of Exchange Server 2016 has seen many updates that provide more complete and accurate results. It also introduces capabilities, such as search suggestions, people suggestions, as well as the ability to search for events within calendars.
The e Discovery server software has seen improvements as well and has been enhanced with new search architecture that can distribute search requests across multiple servers due to its asynchronous characteristics.
Greater Data Loss Prevention  
Exchange Server 2016 brings even greater data loss prevention – enabling file recovery when storage fails. Plus, a DLP policy and transport rules allow you to identify and protect over 80 types of sensitive information, in order to ensure compliance with industry regulations.
Collaboration Features
The latest server software helps users connect with the new collaboration features within Office 2016, as well as through Outlook on the web. Links can be attached to OneDrive for Business, as well as SharePoint 2016 – allowing it to be used with version control and the built in co-authoring features that have been built into those products.
Microsoft's Commitment to On-Premises Products
Microsoft's continuing commitment to on-premises server products is clearly shown by its push of Exchange 2016. This is something the company has consistently pushed with other tools and products, including Windows Server 2016 and SQL Server 2016, both of which have analogs on the Azure cloud platform belonging the Microsoft.
Microsoft consumers can expect the company to continue their longstanding tradition of providing cumulative updates to the Exchange Server as a result of this release. The first Exchange Server 2016 update can be expected to arrive sometime during the first quarter of the new year.
Find out more about the launch of Exchange 2016. Contact at or send us an email at for more information.
With over 19 years of hard work and dedication, Eric has established ECW Computers and ECW Cloud Solutions as a trusted provider of customized IT solutions that drive the success of businesses throughout the country. We are headquartered in Broward County Florida, but over the past 7 years, our footprint has extended to nation-wide support leveraging cloud-first infrastructures, hosting, and modern support. Our focus at ECW is on implementing business-first technologies that directly contribute to achieving your strategic goals.
At ECW, Eric firmly believes in building client-provider relationships based on trust and understanding, rather than resorting to unnecessary upsells. With a genuine passion for helping businesses thrive, Eric is wholeheartedly dedicated to assisting our clients in enhancing their technology, giving them a competitive advantage in their respective industries.