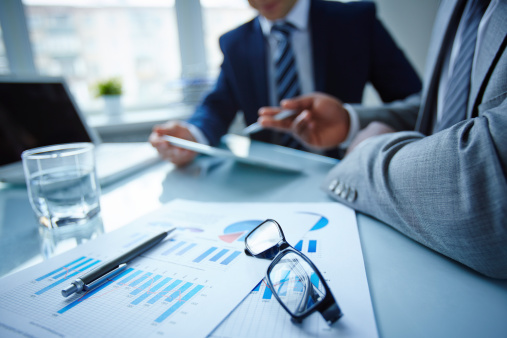 In the financial services industry, many financial management firms are facing significant challenges in terms of risk management, customer acquisition and retention, and the ongoing struggle of transforming into a technologically advanced firm, in order to maintain a competitive edge. In addition, many financial management firms are having a hard time responding to rapidly evolving regulations.
 specializes in providing IT services and support for financial management firms in Fort Lauderdale. We understand the technology-related regulations your firm MUST meet to achieve compliance. To learn more, or to schedule a no-obligation financial IT assessment, give us a call at or send us an email at .
While you're focused on meeting growing client demands, you're also tasked with meeting various regulations – and how do you manage to achieve compliance? In the simplest terms, your financial management firm must increase organizational flexibility to better respond to evolving regulatory requirements while minimizing the risks associated with payment & transaction services.
So how do you increase organizational flexibility? Of course, information technology is extremely helpful, however, a multitude of regulations might make you feel a little uncertain – so let's go through the various regulations:
The Dodd-Frank Act: The Dodd-Frank Act is a federal law created to place regulations on the financial industry and aims to prevent financial crisis situations by creating rules to enforce transparency and accountability while ensuring consumer protection. 
Sarbanes-Oxley Act (SOX): Sarbanes-Oxley Act (SOX) was enacted to protect shareholders and the general public against accounting errors and fraudulent behavior while enhancing the accuracy of corporate disclosures.
The Federal Information Security Management Act (FISMA): The Federal Information Security Management Act (FISMA) requires companies, including financial firms, to implement stringent security practices to protect confidential information.
The Payment Card Industry Data Security Standard (PCI DSS): The Payment Card Industry Data Security Standard (PCI DSS) was created to enhance information security standards for organizations that handle branded credit cards.
How do these regulations impact your financial management firm? If you're struggling to achieve compliance, here are the common requirements to meet all of the regulations listed above:
Your firm must maintain records for no less than 5 years while ensuring records cannot be altered, accessed, or stolen using a data archiving solution.
Your firm must implement a comprehensive disaster recovery plan that includes the hardware, software, and sites necessary in the restoration of mission-critical services.
Your firm must create a business continuity plan that minimizes potential disruptions to day-to-day activities while enabling continuous operation in the event of disaster.
Your firm must ensure applications and associated databases are patched, at all times, while ensuring appropriate documentation of the patches.
Your firm must ensure the right network security measures are in place, including anti-virus software, firewalls, and monitoring, to detect and prevent unauthorized access.
Interested in learning more? Looking for an IT support company to help you achieve compliance with financial regulations? Give us a call at or send us an email at . Our team of financial IT experts are here to help you leverage information technology for increased flexibility, productivity, and of course, compliance.