LinkedIn is becoming more valuable for all marketers and B2B strategists. Wherever you're coming from, be it a marketing agency or a business owner, you can't afford to ignore that LinkedIn is a great way to get noticed. Best of all, it's essentially free. But you have to know how to work the SEO on LinkedIn in order to reach out and pull in attention organically. Here are some SEO strategies you need to master to get noticed on LinkedIn.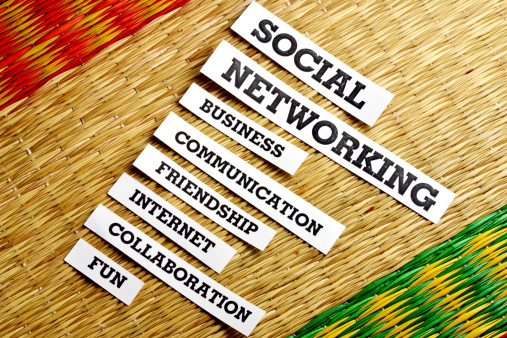 1. Publish
The publisher option on LinkedIn is a perfect way to demonstrate your authority in the field. The more you publish, the more attention you'll garner. Publishing often makes your account more active, which LinkedIn bots will translate to your name and face showing up more often in your follower's feeds. Publishing also gives the LinkedIn algorithm more hits, meaning they have more content and keywords ammunition to identify you and your organization.
To utilize the publisher option on LinkedIn, go to your homepage and click on the button that says "write an article." From there, just follow the instructions to publish your fresh content.
2. Use Keywords in Your Articles
Your articles that you publish on LinkedIn should contain keywords that will help LinkedIn users to find you on the site. As opposed to keywords that help your article subject, these keywords should have to do with you, your skills, company and experience. These keywords will help connect site users to companies like yours that provide the services they are looking for.
3. Use a Standard Job Title
When it comes to describing your role in the company, avoid clever phrases like "chief bottle washer." First of all, LinkedIn probably won't be searching for a title like that, and second of all, the LinkedIn bots won't have a neat little category for it. Stick to the standard job titles like President, CEO, and similar.
4. Use Keywords Throughout Your Profile
Keywords can be used throughout your profile to help promote your brand or company. Choose keywords based on what your company research has shown to be the most often used words and phrases. It may be tricky to incorporate words like "motherboard replacement" into your profile, but you can get away with it by including a list of your specialties. In that case, you could add a list of keywords that would all appear naturally in the context of your profile.
5. Link to Your Profile
Just as Google assigns more import to sites with multiple high quality inbound links, LinkedIn does the same. You should link to your LinkedIn profile wherever you can, including on your company employee page, in your email signature, and all your other social media accounts. If you are in the habit of leaving comments on sites or forums, consider linking to your LinkedIn profile when appropriate.
6. Pursue Endorsements
Endorsements also help your LinkedIn profile rank higher in the LinkedIn algorithm. Pursue endorsements by endorsing colleagues. Typically people will give a reciprocal endorsement. Don't hesitate to politely ask for endorsements, when you have provided assistance or services to others on LinkedIn.
7. Make Your Profile Public
LinkedIn doesn't reward shy users, so make sure your profile is public. This will help people find you for the first time. To do so, click on your account name, go to settings, click on edit your profile and check the boxes to make your profile public.
When you optimize your LinkedIn profile for SEO like this, you'll notice that you get found organically much more often. When you start receiving more connection requests, you'll know that your efforts are paying off.
is the trusted choice when it comes to staying ahead of the latest information technology tips, tricks and news. Contact us at or send us an email at for more information.
With over 19 years of hard work and dedication, Eric has established ECW Computers and ECW Cloud Solutions as a trusted provider of customized IT solutions that drive the success of businesses throughout the country. We are headquartered in Broward County Florida, but over the past 7 years, our footprint has extended to nation-wide support leveraging cloud-first infrastructures, hosting, and modern support. Our focus at ECW is on implementing business-first technologies that directly contribute to achieving your strategic goals.
At ECW, Eric firmly believes in building client-provider relationships based on trust and understanding, rather than resorting to unnecessary upsells. With a genuine passion for helping businesses thrive, Eric is wholeheartedly dedicated to assisting our clients in enhancing their technology, giving them a competitive advantage in their respective industries.