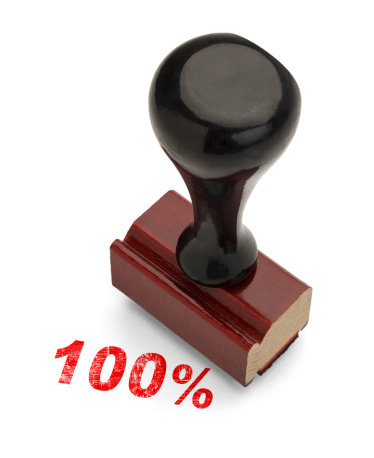 You can buy any number of IT products for your business off the shelves of the major stores, and all of them are more than capable of providing the service you're looking for. But you may end up purchasing technology that is unfamiliar to your IT support provider, which can lead to increased costs and downtime when IT problems arise.
That's why our emphasizes the importance of IT standardization to our clients. We advise you on which of the standard products we're familiar with will be the best fit for your business. It isn't about marketing our products to you: it's about ensuring that you're getting the best of our expertise so you can reap the benefits. Call us or email us to learn more.
When your business takes advantage of the standardized IT solutions recommended by us, you're ensuring that you're using technology that we have tested and proved over our years of experience. While we are always able to help you with IT issues on a system you bought yourself, you run the risk of increased costs and downtime as we investigate the problems and create the solutions.
Meanwhile, there are a large number of benefits to using technology that is standard, including:
Ease of setup & installation – ensuring that you're able to take advantage of your technology immediately and without fear of complication.
Effective & efficient maintenance – ensuring that any IT issues that may arise are quickly and easily dealt with thanks to our years of experience with the product.
Familiarity of product capabilities – letting us advise you on the best ways to use your technology so you get maximum value for your investment.
Documented experience – letting you take advantage of all the solutions we've applied for this product with our other clients, and knowing that those solutions work.
Increased security – we know the best ways to secure our standardized technology, so we can safeguard your business from cybercrime and disaster with confidence.
Vendor contacts – we can leverage our contacts at the companies that supply our standardized technology in order to expedite support, either for unique questions or for replacement of products.
When you use the standardized IT we recommend, you are able to take advantage of the vast collection of IT solutions we've developed with all the other clients we serve. When we fix one problem for a company, we're able to pass along the benefit to everyone immediately. This lets our team of experts provide you with the best quality support possible while you save time and money.
Take advantage of our vast wealth of experience: use the standardized IT we recommend to save your business frustration, time, and money. Contact us today to learn more about the many services we offer businesses like your own, or to schedule a free no-obligation review of your IT. 
With over 19 years of hard work and dedication, Eric has established ECW Computers and ECW Cloud Solutions as a trusted provider of customized IT solutions that drive the success of businesses throughout the country. We are headquartered in Broward County Florida, but over the past 7 years, our footprint has extended to nation-wide support leveraging cloud-first infrastructures, hosting, and modern support. Our focus at ECW is on implementing business-first technologies that directly contribute to achieving your strategic goals.
At ECW, Eric firmly believes in building client-provider relationships based on trust and understanding, rather than resorting to unnecessary upsells. With a genuine passion for helping businesses thrive, Eric is wholeheartedly dedicated to assisting our clients in enhancing their technology, giving them a competitive advantage in their respective industries.