You're Not the Only One Craving More Information on Windows 10 Updates!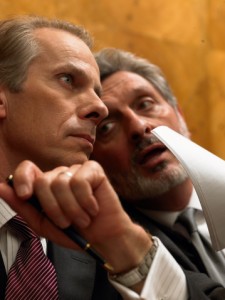 Microsoft is being petitioned by Windows 10 customers to be given more details about the new operating system's updates, and they are using Microsoft's very own feature request forum as a platform. The original post is from late August, and as of early this week, has accumulated around 1800 votes gaining enough attention to be amongst the hottest on the Windows User Voice site.
This demand, however, is still relatively insignificant in terms of size in comparison to some of the other longstanding demands on the site, as some have accumulated over 35,000 votes.
Lacking Knowledge
A large percentage of system administrators are claiming that articles and documents released up till this point fail to completely explain the cumulative Windows 10 updates making it impossible to determine if documented bugs have been fixed by a released update.
Experts make the point that when details concerning what an update contains are lacking, Windows customers are then forced to be dependent on the patch grapevine and deployment is delayed. It is critical that the vendor provide timely and actionable information allowing patches to be installed more quickly.
Microsoft customers are calling for the release of some knowledge based articles clearly defining the Windows 10 updates that provide information describing code changes, bug fixes, and a library of supporting documents.
The information request follows on the heels of weeks worth of complaints about the lacking and poor quality of Windows 10 update information that has been released since before the July 29th launch of the update.
Mum's the Word
Documentation and commentary has been almost non-existent, especially in comparison to the wealth of information made available for past updates including Vista, Windows 7 and most recently Windows 8.1, which provided a much more detailed knowledge base.
Several different arguments have been made about reasons for wanting more information, and these reasons include:
more warning when changes are made
consumers feel the lack of information is a control tactic
specifics are required when updates are unsatisfactory and modifications need to be undone
The reasons are quite legitimate for WIndows 10 Home users are because updates cannot be deferred or uninstalled once they are on the device.
New Information to Come?
Microsoft is acknowledging the feedback of their customers and is said to be actively working on a way to provide more information about impending changes as well as new capabilities that are being provided with Windows 10. Currently no time table has been provided as to when the information release can be expected.
For now, Microsoft is still releasing detailed descriptions in their security bulletin documents but this is probably due to the fact that these bulletins also apply to older editions where more information has always been provided to users and has little to do with making a concession for Windows 10.
works hard to keep you up-to-date on the latest technology news and information. Contact us at or send us an email: for more details.