You have a lot on your plate every day. Your mind is on your business and how to increase your profits and maintain your sustainability. You listen to the news and find out another company has suffered a network breach. You begin to wonder if your technology can ward off an attack. You need to start thinking about how old your technology is as well. You might be reaching the three-year mark where you need to start replacing it. While you think about your IT, you are not thinking about your business. This could cause your business to suffer. What can you do? Switching to managed services is the answer.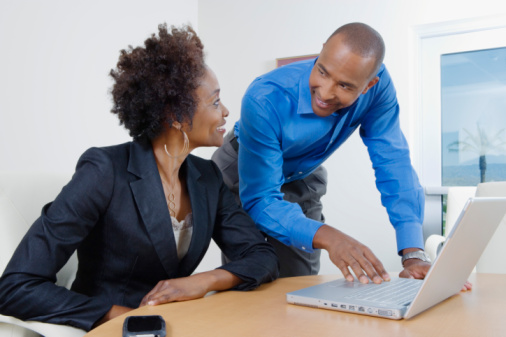 What managed services gives you:
Peace of mind
Latest software updates
Regular virus/malware scans
Constant monitoring of your network
Immediate answers to your questions
Controlled IT costs
Latest on compliance and security needs
Using managed services allows you the opportunity to concentrate on your business. You connect with a dedicated, experienced team of IT professionals whose sole purpose is to
maintain the integrity and health of your network. Part of their dedication is making sure that you have the latest software along with virus/malware protection. They offer continual monitoring of your system and will give you updates regarding any major threats that are going around.
Having a team of professionals that are available to you means that you do not need to maintain a large IT staff on premises. This means that your staffing costs will be lower. You will not need to pay for the hiring, training, benefits and continuing education of staff, so this will lower your business costs. Additionally, managed services uses a straight monthly fee which can help you budget your company finances better.
Managed services can make sure you are following the protocols that are required, depending upon the type of business that you have, to maintain compliance with regulatory bodies.
Having managed services maintain your IT networks can save you money in staffing, regulatory fines, and upkeep of your equipment. The professionals will keep you apprised of the health of your system and alert you to things that you need to be aware of. They can help you with a disaster recovery plan and help educate the staff on the ways they can help maintain the integrity of the network during their workday.
Call or email us at to discuss the benefits of managed services for your business. is here to handle all of your information technology needs.
With over 19 years of hard work and dedication, Eric has established ECW Computers and ECW Cloud Solutions as a trusted provider of customized IT solutions that drive the success of businesses throughout the country. We are headquartered in Broward County Florida, but over the past 7 years, our footprint has extended to nation-wide support leveraging cloud-first infrastructures, hosting, and modern support. Our focus at ECW is on implementing business-first technologies that directly contribute to achieving your strategic goals.
At ECW, Eric firmly believes in building client-provider relationships based on trust and understanding, rather than resorting to unnecessary upsells. With a genuine passion for helping businesses thrive, Eric is wholeheartedly dedicated to assisting our clients in enhancing their technology, giving them a competitive advantage in their respective industries.