If you're not doing everything in your power to protect your data, you're leaving your most valuable business asset open to cybercriminals!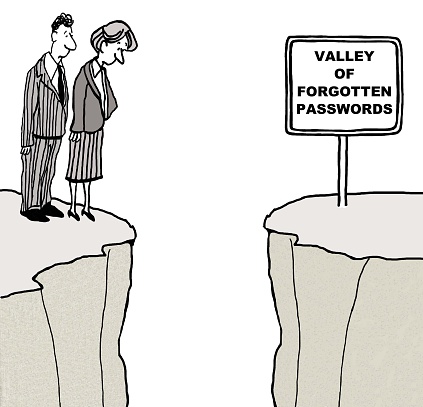 January 28th, 2018 is Data Privacy Day, an international effort led by the National Cyber Security Alliance (NCSA) annually for the purpose of raising awareness about the importance of safeguarding data. Data Privacy Day commemorates the signing of Convention 108, which took place on January 28th, 1981 as the first legally binding international treaty regarding data protection.
Are You Keeping Your Customer's Sensitive Information Private?
As your company continues to grow, you're creating and storing more information than ever before – and a lot of that information happens to be incredibly confidential, such as financial account numbers, home addresses, and credit card numbers. Are you keeping your customer's sensitive information private? What about your business's sensitive information?
helps our clients protect confidential information of all types because we know it's vital in today's increasingly unsafe business environment. We make sure our clients are able to:
Handle departing employees appropriately: Unfortunately, departing employees pose a huge risk to your organization. That's why it's important to ensure proper access control measures are in place to keep track of who's able to access that information. It's also important to perform a complete wipe of all data on corporate-owned devices after they've left the company.
Keep hackers out of the network: We all know hackers are getting more and more sophisticated by the day. Installing the proper firewalls and anti-virus software is vital to keeping malicious programs away from your network. Educating your staff members is also crucial so they're aware of the latest threats.
Properly maintain hardware and software: If your hardware and software aren't properly up-to-date with the latest patches, it's easy for cybercriminals to attack vulnerabilities or weak points waiting to be exploited. That's why properly maintaining hardware and software in a proactive manner is necessary.
If you're not confident that whoever handles your information technology is handling departing employees appropriately, keeping hackers out of your network, or properly maintaining your hardware and software, get in touch with us. We'll perform an in-depth review to make sure you're protecting your data properly.
In the meantime, feel free to download our handy data security tip sheet! It's filled with simple, easy-to-follow tips that will help you AND your staff start protecting your data.
In honor of Data Privacy Day this year, why not take charge of protecting your data? Call or email us at to talk about what can do for you.
With over 19 years of hard work and dedication, Eric has established ECW Computers and ECW Cloud Solutions as a trusted provider of customized IT solutions that drive the success of businesses throughout the country. We are headquartered in Broward County Florida, but over the past 7 years, our footprint has extended to nation-wide support leveraging cloud-first infrastructures, hosting, and modern support. Our focus at ECW is on implementing business-first technologies that directly contribute to achieving your strategic goals.
At ECW, Eric firmly believes in building client-provider relationships based on trust and understanding, rather than resorting to unnecessary upsells. With a genuine passion for helping businesses thrive, Eric is wholeheartedly dedicated to assisting our clients in enhancing their technology, giving them a competitive advantage in their respective industries.