It's become an all-too-common occurrence: Cyberattack in the form of ransomware, resulting in major payouts to both hackers and in potential HIPAA fines. Ultimately, many of these increasing ransomware attacks are caused by a convincing-looking link embedded in official-looking emails. A healthcare employee or Business Associate (BA) of the hospital or healthcare facility casually clicks on the message link (which made it past existing antivirus measures), and – boom, your data files are locked down by ransomware programs that ruthlessly assault the sanctity of IT networks and a health provider's ability to operate.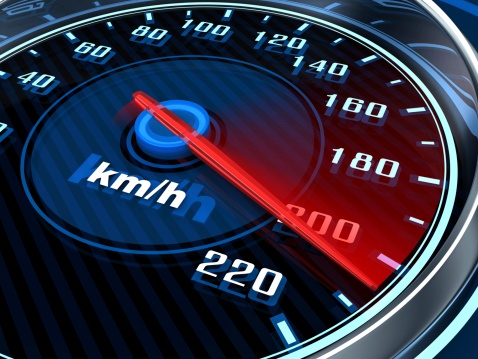 Case in Point
In one now-famous case last February, the Hollywood Presbyterian Medical Center in Los Angeles paid $17,000 ransom in Bitcoins to hackers, making it one of the bigger payouts by ransomware victims to cybercriminals. But, what does this message send to ransomware-peddling cyber crooks? It tells them that (cyber) crime pays, encouraging them in their criminal deeds. Whether or not they were right or wrong in paying the ransom, this case – like all ransomware cases – highlights the need for adequate antivirus and anti-malware software running on all servers, computers, and devices in a given network. Especially in high-risk industries. It's now an outright given that you have to have the best, leading-edge antivirus and anti-malware tools in place if your company is in the education, finance, government, healthcare, manufacturing, or law sector of business.
Fighting Back
Hackers and threat of cyberattack don't sleep, and neither should your anti-exploit tools. You really should have a 24/7 IT services team providing vCIO and help desk support. And, don't skimp on cybersecurity – studies have shown that this is a very bad move. The US Bureau of Labor has shown that 93 percent of those organizations that suffer a catastrophic data breach or cyberattack go out of business within 5 years. And, you know that those companies were skimping on their security and IT measures.
We can thank researcher's from the Google Project Zero team for identifying multiple critical exploits in Symantec's antivirus product, as well as those in antivirus products sold by Comodo, TrendMicro, Kaspersky Labs, and FireEye. The Project Zero team made it possible for those companies to fix their security exploits and shore up cracks in the cybersecurity armor that, no doubt, led to more than a few cyber breaches. Add to that a recent Gartner Report that says the average antivirus program only detected one-quarter to one-half of newly-released viruses. Many signs are pointing to the fact that, in the fight against cyber exploits, it's less about cybersecurity technology than well-trained employees, who must submit to governance and compliance policies and not rush to click where verification and authentication must rule the day.
Seek Professional IT Help
If you have questions or concerns about antivirus protection and ransomware avoidance training, is the leader in providing cybersecurity and IT consulting in Fort Lauderdale. Contact one of our expert IT staff at or send us an email at , and we will be happy to help.