According to an August 3rd, 2016 article in ZDNet.com you can still reportedly get a free Windows 10 upgrade by using your Windows 7 or 8 product keys. Apparently Microsoft is so gung-ho about having all Windows users on board with their latest iteration of the Universally-popular operating system that they are willing to take old-version product keys in order to get you rocking the 10.  With all the bad publicity about Windows 10 shutting down PowerPoint, Cortana data manager being a spy tool, and Kindle freezing up computers when devices are plugged in to PCs using Windows 10, it's still been a popular OS and is being raved about, for the most part.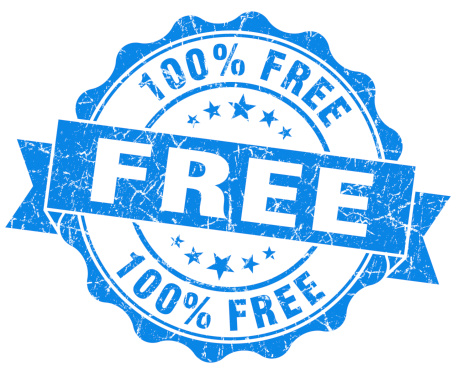 Is It Worth It?
According to an August 12 report in PC World, Microsoft has ditched using product keys altogether, which may or may not hold up, depending on your individual PC and how it renders the Windows 10 update box. So, the answer to the headline of this article is yes, but how you get it depends on what machine and current OS you're running. Those running Windows 7 or 8 versions have the best chance of getting the free update still. There just may be a certain amount of hoop-jumping you may have to do to get it. And, although you have to make certain tweaks within Windows 10 to quell the bugs, such as disabling Cortana and having to rely on manual data management, many users are nevertheless supplying positive reviews (read the PC Mag article reviewing Windows 10 here) about the latest OS platform to come out of Redmond.
Raving and Booing
There have been wildly-mixed reviews about Windows 10, but PC Mag is among the converts to its "rich software and device ecosystem, biometric login with Windows Hello, and improved security features". Security and operations patches have been offered up by Microsoft as retroactive bones to both Windows fans who are still knocked out by the overall features and user experience the OS platform offers as well as those who aren't quite as impressed the 10th iteration of Windows, and have shared their bad reviews on the Web.
Safely "Leveling-Up"
Whatever your feelings about Windows 10, Microsoft has made a Universal appeal to Windows fans, as well as having done a "make-good" PR move in allowing past Windows licensees to level-up for free, basically. It is a concession to bad publicity in the last year over bugs and mutually exclusive security and operational features. But, if you don't care about the controversy and just want your upgrade, then have at it. But, you'll also want to have a list of tips and tricks to have your upgrade to Windows 10 go as smoothly as possible.
Let the IT Pros Handle It
If you have concerns about upgrading to Windows 10, let the IT pros handle it for you. is the leader in providing managed IT services in Fort Lauderdale.  Contact our expert IT staff at or send us an email at , and we will be happy to answer your questions.
With over 19 years of hard work and dedication, Eric has established ECW Computers and ECW Cloud Solutions as a trusted provider of customized IT solutions that drive the success of businesses throughout the country. We are headquartered in Broward County Florida, but over the past 7 years, our footprint has extended to nation-wide support leveraging cloud-first infrastructures, hosting, and modern support. Our focus at ECW is on implementing business-first technologies that directly contribute to achieving your strategic goals.
At ECW, Eric firmly believes in building client-provider relationships based on trust and understanding, rather than resorting to unnecessary upsells. With a genuine passion for helping businesses thrive, Eric is wholeheartedly dedicated to assisting our clients in enhancing their technology, giving them a competitive advantage in their respective industries.