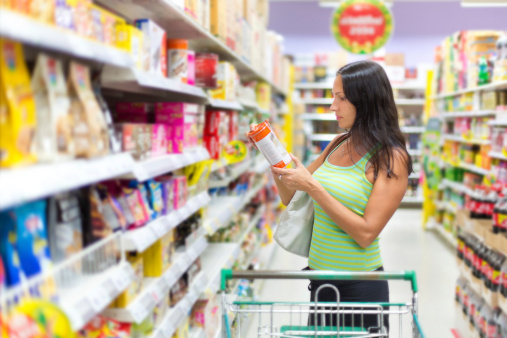 If there is one thing we stress above else for our clients at , it is computer and network security. It's not just for banks or big software companies to worry about; any business that deals with customer or client information is at risk.
Just this week, two large supermarket chains in the US were struck by hackers. We can now add Albertson's and SuperValu to the list of well-known retail operations hit by those wanting to disrupt business operations. Albertson's and SuperValu join Home Depot, PF Changs, and Target on the "we've been hacked" list.
The funny thing about this hacking attempt on these two popular grocery store chains is that it isn't the first time it happened. Back in June and July, hackers accessed one of the stores' payment systems and stole numerous credit card numbers and other information. In August, the companies also disclosed yet another data breach where hackers accessed SuperValu's network and broke into the networks of liquor and grocery stores, stealing credit card numbers and customer information.
In the most recent data breach, hackers installed malware onto the payment processing systems, leading to the potential theft of credit card numbers, expiration dates, and other sensitive customer information. SuperValu continues to manage the network of Albertson's, even after selling off the chain in 2013, so if one network is compromised, so is the other.
SuperValu is taking steps to lock down their payment process systems, and according to reports online, only four Minnesota Cub Food Stores were breached. These locations have not gone through SuperValu's network and technology security review, and were vulnerable for a malware attack.
Albertson's has yet to release which stores have been affected by this latest security breach, however this latest breach may have impacted stores in California, Idaho, Nevada, North Dakota, Montana, Washington, Oregon, Utah and Wyoming.
That is not the entire list.
Acme Markets in Delaware, Maryland, New Jersey and Pennsylvania are on the potential target list, plus Jewel-Osco stores in Illinois, Indiana, and Iowa. Still not done! How about Shaw's and Star Markets in Maine, Massachusetts, New Hampshire, Rhode Island and Vermont? The company has 1,081 stores that may have been in the sights of hackers.
And here's an even bigger question to think about: How many retail operations are compromised right now and don't even know it? Let alone those organizations that have discovered a breach and swept it under the rug to avoid scrutiny. Your personal information may be at risk right now.
This is why it's so important to protect your business and your reputation. When a security breach occurs, especially one of this magnitude, people take their business elsewhere. They do not want to run the risk of having their credit card and personal information compromised.
As a business owner, it is your responsibility to protect the credit cards and other personal information about your customers. The buck stops with you.
Luckily, we can help.
Concerned about the recent rash of hacking and data theft attempts with stores like Albertson's, Home Depot, or Target? The worst thing you can do is put your head in the sand and think, "This is for large retail operations and it will never happen to me."
That is wrong. Hackers get trickier every day, and are even MORE likely to go after smaller businesses in the hope that you don't have the security needed in order to stop them.
Contact today and book your complimentary consultation with our network security experts to learn how our team can help protect your reputation and livelihood. Call us at or email us at : Protect your business and protect your customers.