As a business owner, your identity holds a heavy reputation. But, what if someone were to steal it? Think of all the headaches you would have to deal with when you go to file your tax returns and they get rejected – due to somebody already filing them under your name.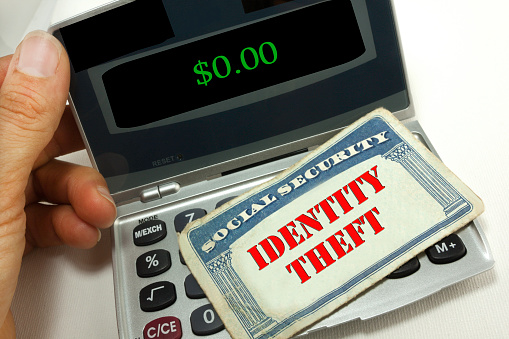 Identity theft tax-return fraud is when a person uses your personal information without your permission to file an income tax return and collect your refund.
Recent studies for 2015 have shown an increase in identity theft in the US – the main perp? – tax return fraud. The FTC has received over 490,000 complaints relating to identity theft just last year. Your personal information is mainly retrieved through the black market, thus, ensuring your data is well secured is of utmost importance.
Tips on how to safeguard your identity:
File your tax returns as soon as possible (don't give identity thieves a head start),
Safeguard your personal information with encryption,
Use strong passwords and never use a password previously used for other sites,
Secure your mail by retrieving it every day,
Use comprehensive internet and computer security,
Review your tax records frequently, and
Check your credit rating.
Most victims of identity theft aren't even aware of fraud until they have filed their taxes and been told it's already been done. A key way to avoid being a victim is to file them as soon as you can, you also need personalized help to keep your information technology secure against any type of cybercrime.
Although identity theft is next to impossible to prevent, helps minimize your risk as we secure all of your systems against threats. Book an introductory assessment today.
You can also call or email us at to speak to one of our IT specialists here to help you.
With over 19 years of hard work and dedication, Eric has established ECW Computers and ECW Cloud Solutions as a trusted provider of customized IT solutions that drive the success of businesses throughout the country. We are headquartered in Broward County Florida, but over the past 7 years, our footprint has extended to nation-wide support leveraging cloud-first infrastructures, hosting, and modern support. Our focus at ECW is on implementing business-first technologies that directly contribute to achieving your strategic goals.
At ECW, Eric firmly believes in building client-provider relationships based on trust and understanding, rather than resorting to unnecessary upsells. With a genuine passion for helping businesses thrive, Eric is wholeheartedly dedicated to assisting our clients in enhancing their technology, giving them a competitive advantage in their respective industries.