The United States is in the process of leveling tariffs against China, and those tariffs are going to impact the cost of electronics, either directly or indirectly. A good understanding of how these tariffs will affect the cost of computers and networking technology, including items such as laptops, servers, and routers, is vital. However, there is confusion about exactly what types of products the tariffs will apply to, how prices can be expected to change, and what the best course of action is for those in the market for innovative technology.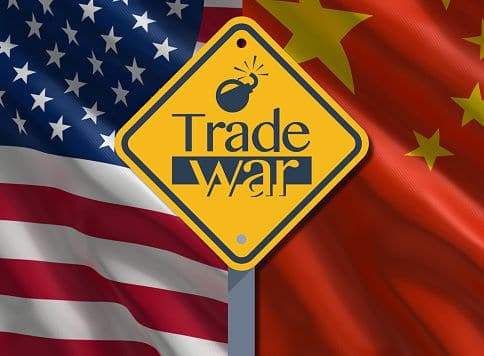 Background On The Latest Tariffs
The Trump Administration leveled a 25% tariff on over $50 billion in high-tech Chinese exports and 800 products, including technology solutions, on June 15th, 2018.  The target of these tariffs is products that are a part of China's "Made in China 2025" plan.
The "Made in China 2025" plan is a comprehensive strategy to upgrade Chinese industry and enable it to focus more on value-added sectors so that China can more quickly move toward profitable industries. Even though China is currently the world's second-largest economy, it is still considered a developing country. China's plan would make the nation far more competitive with the United States.
Targeting the industries highlighted in the "Made in China 2025" plan will impact information and communication technology, robotics, and automobiles, but will not directly impact smartphones or televisions. The effectiveness of the tariffs leveled against these industries in China is still being debated. However, that is not the end of the tariff issue.
On July 10th, a 10% tariff on $200 billion in Chinese-made products was announced and is set to be imposed by August 30th this year. The 10% tariff includes electronics and is poised to significantly affect the prices of information technology infrastructures here in the United States. This round of tariffs will include the building blocks of products such as laptops and modems, which can affect American-manufactured items that use Chinese parts.
The reason for these tariffs, according to President Trump, is to help reduce our current trade deficit with China, which hit an all-time high of $375 billion in 2017.  President Xi Jinping of China has threatened retaliation, which the Trump Administration warned could result in even more tariffs.
Expected Impact On Technology
Tariffs on electronics could directly impact what consumers pay for laptops, tablets, desktops, printers, copiers, network routers, modems, monitors, and more. As of right now, the expected change in prices for electronics is around 15%. If a Chinese manufactured laptop currently costs $1,200, then the price could easily reach $1,380 if not more. If a 25% percent tariff is imposed at the end of August, that $1,200 laptop would be $1,500 or more. Such price increases could quickly drive brands like Lenovo, which is manufactured in China and is the world's second-largest maker of PCs, right out of the market.
Also included are printer and copy machine components, lithium batteries, electrical equipment, and imaging and navigational equipment. Electronic components that make up much of modern technology are also a target. These components include copper wire, resistors, capacitors, printed circuit boards, flat panel displays, LEDs, and rechargeable batteries.
If there is a tariff on semiconductors, laptop prices alone could rise by an additional 3%.  Even the cost of motor parts and screws could be affected by the round of tariffs due to be imposed at the end of August. This means that electronics that are not made in China but use Chinese parts could also see a significant increase in manufacturing costs.
Those higher costs will eventually be passed on to the consumer in the form of higher prices. The tariffs on such components can also cause a reduction in supply as manufacturers scramble to find non-Chinese suppliers. If supply is impacted, then prices are likely to rise. Moreover, the lists of items are still being developed.
Consumer Course of Action
The additional tariffs, which are still being developed and could change for the better, will go into effect on August 30th. The immediate effect of the combined tariffs is not known, but the wisest course of action would be for IT departments and companies to complete their technology purchases before that date if at all possible. If not possible, then additional funds may be required to budget for future networking and IT technology purchases.
Conclusion
While exactly what items will be subject to tariffs remains in flux, the price of critical items such as laptops, routers, and printers is still expected to rise by about 15%, if not more. Not only are imports such as computers, tablets, and monitors affected, but individual parts for manufacturing them are also in the crosshairs of current tariff plans.  If your company is looking to purchase electronics or planning to upgrade networking equipment, this should be done before the additional August 30th tariffs are enacted.
With over 19 years of hard work and dedication, Eric has established ECW Computers and ECW Cloud Solutions as a trusted provider of customized IT solutions that drive the success of businesses throughout the country. We are headquartered in Broward County Florida, but over the past 7 years, our footprint has extended to nation-wide support leveraging cloud-first infrastructures, hosting, and modern support. Our focus at ECW is on implementing business-first technologies that directly contribute to achieving your strategic goals.
At ECW, Eric firmly believes in building client-provider relationships based on trust and understanding, rather than resorting to unnecessary upsells. With a genuine passion for helping businesses thrive, Eric is wholeheartedly dedicated to assisting our clients in enhancing their technology, giving them a competitive advantage in their respective industries.