As the top-rated business email client in the land by 2016 estimates, Outlook runs on approximately half a billion devices, or half the Microsoft Office Suite users. If you're in the mood for something fun and different when it comes to Microsoft Outlook plugins, we've found 5 that are fun, practical, and will boost your productivity, security, and connectivity as well.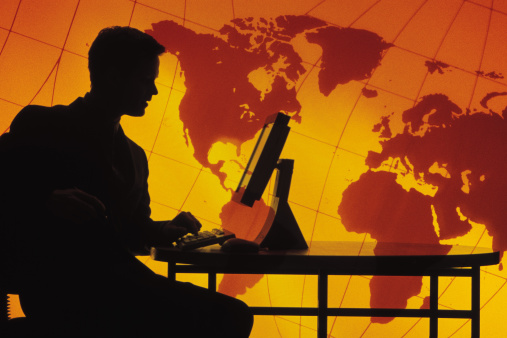 The GoToMeeting Plugin from Citrix. The GoToMeeting plugin is a big time-saving tool for those who spend a lot of time in webinars and teleconferences. It allows you to schedule, manage and even start meetings right from your Outlook calendar. An Add Meeting button can be installed in your toolbar for quick access, and if you're an Office 365 subscriber who also has Skype for Business, you'll get a companion toolbar button for that as well.
Outlook Utility by mxHero. This plugin is considered the most versatile of all the Microsoft Outlook tools, giving users a wide variety of functions and utility, as the name demonstrates. Functions include: Later-date email scheduling, self-destructing message threads set-up for added security, private bcc delivery, and full-range email tracking options. The Outlook Utility add-in works hand-in-glove with Mail2Cloud, which streamlines email management and trims down your over-inundated email inbox.
The Reply All Reminder and Auto bcc/cc tool from Code Two. This plug-in has a dual nature, and can help you to 1) Avoid sending an email response to a bigger distribution list which was meant for a specific individual, and 2) Ensure that everyone on an important email thread receives the relevant responses. In addition, the Reply All tool's special access to auto bcc/cc parameters that regulate distribution lists can save you time when composing and sending messages.
The Starbucks for Outlook app. Teleconferencing works wonders, but scheduling a good old-fashioned in-person meeting every now and then to discuss business in the flesh will show your more personable side. The Starbucks for Outlook plug-in adds a "Meet at Starbucks" button to your main toolbar so that you can create a meeting request, search for your favorite or most convenient Starbucks, and automatically set it as the location of your next face-to-face meet-up.
Evercontact. If you're tired of spending hours every week updating your address book, then you should look into the Evercontact plugin. It automatically updates existing contacts based on email signatures in Outlook messages, while also accessing messages up to five years old in order to grab older contact info. This time-saving plug-in can even populate contact info straight from websites through a Google Chrome extension.
For Better Email and Conferencing Management
Plugins for Microsoft Outlook are extremely popular ways for executives and enterprising types to save major time (a.k.a. money) when teleconferencing, scheduling meetings, and organizing their email contacts and Outlook calendar.
If you have questions regarding better email organization or Outlook plugins, is a proven leader in providing IT and software consulting in Fort Lauderdale. Contact one of our expert IT staff at or send us an email at today, and we can help you with all of your needs.
With over 19 years of hard work and dedication, Eric has established ECW Computers and ECW Cloud Solutions as a trusted provider of customized IT solutions that drive the success of businesses throughout the country. We are headquartered in Broward County Florida, but over the past 7 years, our footprint has extended to nation-wide support leveraging cloud-first infrastructures, hosting, and modern support. Our focus at ECW is on implementing business-first technologies that directly contribute to achieving your strategic goals.
At ECW, Eric firmly believes in building client-provider relationships based on trust and understanding, rather than resorting to unnecessary upsells. With a genuine passion for helping businesses thrive, Eric is wholeheartedly dedicated to assisting our clients in enhancing their technology, giving them a competitive advantage in their respective industries.