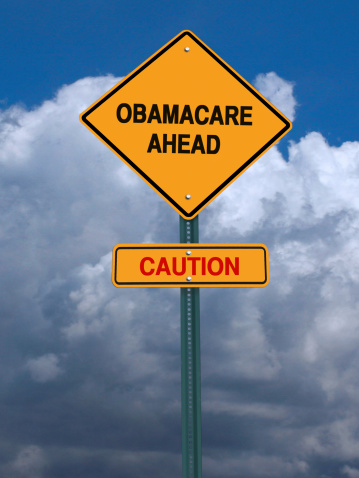 Be on the lookout for suspicious emails that claim to be from a federal agency – they could be a trap to steal your private information!
A new campaign of email phishing attacks has been reported by US-CERT. The subject lines of these emails reference the Affordable Care Act, and they claim to be about directing users towards important information about their health coverage. Instead, those who open the links or attachments end up being directed to sites that either install malware on computers or try to convince the reader to give up private information.
Don't fall for these tricks! Here are some important tips to keep in mind to help you avoid falling for phishing attacks:
A legit organization will NEVER ask for private information via email. Never divulge your personal information, including passwords, usernames, birthdate, social security number, or anything else.
Always be wary of emails that include unfamiliar or complicated links to websites – if you don't immediately recognize the URL, DON'T CLICK THE LINK.
If the email is unsolicited, never download any attachment or follow any link at all.
Even if the email address is familiar, use caution when downloading attachments, in case a colleague or friend has had their email hijacked. If the attachment is a .zip or a .exe file, it may be dangerous.
The best way to protect yourself and your business against potential attacks like these is with a comprehensive security solution. Our anti-malware software will help prevent, detect, and resolve issues like viruses, and our backup solution will ensure that, even if your computers are infected by a virus, you can restore your data and easily get your computers back at their best.
Don't leave yourself vulnerable to cybercriminals looking to exploit you! Call us by phone or send us an email. Find out how to protect your business from those looking to do you harm.
With over 19 years of hard work and dedication, Eric has established ECW Computers and ECW Cloud Solutions as a trusted provider of customized IT solutions that drive the success of businesses throughout the country. We are headquartered in Broward County Florida, but over the past 7 years, our footprint has extended to nation-wide support leveraging cloud-first infrastructures, hosting, and modern support. Our focus at ECW is on implementing business-first technologies that directly contribute to achieving your strategic goals.
At ECW, Eric firmly believes in building client-provider relationships based on trust and understanding, rather than resorting to unnecessary upsells. With a genuine passion for helping businesses thrive, Eric is wholeheartedly dedicated to assisting our clients in enhancing their technology, giving them a competitive advantage in their respective industries.