If Not, You're Putting Your Clients at Risk!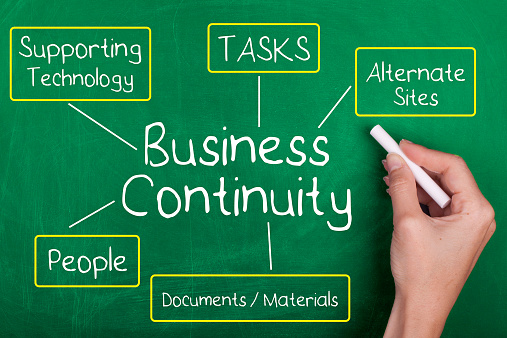 When you're handling your clients' finances, it's your job to think of the future. Whether you're helping clients invest wisely, ensuring they're filing taxes on time, or simply keeping enough money in the bank for that inevitable rainy day, you're responsible for a big part of their future.
Are you doing everything it takes to protect that future? Can your clients rely on you to keep their finances and their data safe when disaster strikes?
May 18 is Accounting Day 2015, an event for financial professionals all across the world to share their secrets and help each other succeed. You'll learn that one of the most important tactics successful accounting firms MUST use is a business continuity plan.
Business continuity is about more than simply backing up your important files. That's a big part of any successful business continuity strategy, but on its own it's just not enough.
Do you know how to keep operations running during and after disaster? Are you prepared to keep working on new computers if your office is damaged or destroyed? Can your employees stay connected with clients during a blizzard or a hurricane?
Remember, every minute lost to downtime because your IT is compromised by disaster means more than the cost of repairs:
Wasted payroll dollars
Reduced employee morale and productivity
Damaged client relationships
Potentially lost business opportunities
And worse
The team at are the experts in business continuity for Fort Lauderdale accounting firms. We'll meet with you, help you understand what your most vital operations are, and create a strategy for restoring those operations as swiftly as possible during any disaster. You'll save money, protect your clients' data from disaster, and ensure that you're prepared to keep serving your clients and maintaining your good name no matter what the future holds.
Accounting Day is just around the corner. Learn more tips and tricks about IT for Fort Lauderdale accounting firms by contacting the team at at or .
With over 19 years of hard work and dedication, Eric has established ECW Computers and ECW Cloud Solutions as a trusted provider of customized IT solutions that drive the success of businesses throughout the country. We are headquartered in Broward County Florida, but over the past 7 years, our footprint has extended to nation-wide support leveraging cloud-first infrastructures, hosting, and modern support. Our focus at ECW is on implementing business-first technologies that directly contribute to achieving your strategic goals.
At ECW, Eric firmly believes in building client-provider relationships based on trust and understanding, rather than resorting to unnecessary upsells. With a genuine passion for helping businesses thrive, Eric is wholeheartedly dedicated to assisting our clients in enhancing their technology, giving them a competitive advantage in their respective industries.