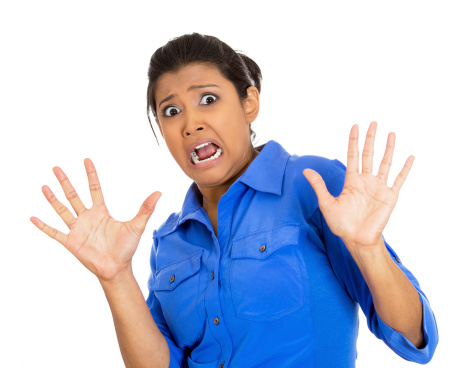 The new operating system Windows 10 is still full of issues and bugs that need to be fixed, despite the quick pace and hard work of Microsoft where beta testing and patching is concerned. Most of these issues are directly related to third party apps. Compiled here is a comprehensive list of some of the most critical issues still persisting with Windows 10.
Many of these issues are likely to be remedied within the coming weeks as Microsoft works to fix the root causes or the third party apps themselves fix, but as of now, they are noteworthy as the widespread adoption of Windows 10 continues:
High DPI Awareness
It is likely that high DPI awareness will be one of the most persistent issues going forward for Windows 10 as it directly affects so many legacy applications. As of right now, there is only a partial fix available at the OS level. Apps that have not been specifically designed to utilize Windows DPI scaling API's will have a blurry appearance when displayed on high resolution screens.
The most viable solution to this issue is for non optimal apps to be rebuilt to take advantage of the scaling APIs, assuming of course, the apps are still being developed. Another alternative is for Microsoft to come up with a better way to scale legacy apps, but at this time, there appear to be no signs of this happening.
Microsoft Office 2003 and Earlier Not Compatible
There are many users that still have not felt the need to upgrade from Microsoft Office 2003 and even earlier software, however, they are not certified to be compatible for use with Windows 10. It has been noted that there is a chance they will work using compatibility mode but nothing is guaranteed. This also applies to any third party add-ons of an Office installation.
Creative Suite Products and Adobe Creative Cloud
The most recent versions of Creative Suite and Creative Cloud are likely to be fully compatible with Windows 10, but not everybody prefers to use the newer updated versions. As a result, users running Creative Suite products from the CS3 generation could potentially experience compatibility issues.
It is thought that the source of the issue with Adobe applications is the video card driver, as many Creative Suite apps use GPU acceleration that depend heavily on the feature. These are the apps that will likely cause problems when upgrading to Windows 10. Adobe plug ins may also use the GPU acceleration as well, and therefore, also have compatibility issues. Updating the video drivers after the OS update is complete seems to resolve these issues.
Error 1935
Many users are experiencing an error 1935 when installing applications, both from third party and Microsoft. A common thread with these apps is that they all require a redistributable library of some sort. Some of these issues can be resolved easily by launching the application installer in compatibility mode but this is not a guaranteed fix. A more dependable solution will have to be provided by Microsoft.
Endpoint Protection and Antivirus
The majority of current antivirus products have upgrades available for Windows 10, but not all of the free to use products will work with the new OS. Users need to be careful not to assume that older products will work properly with Windows 10, and take the time to uninstall any antivirus products before doing the system upgrade. Once the upgrade is complete, a new OS approved product should be installed in its place.
If you haven't moved to Windows 10 yet, it's best to wait until the issues and bugs listed above are resolved. Contact for more information. Call or send us an email: .
With over 19 years of hard work and dedication, Eric has established ECW Computers and ECW Cloud Solutions as a trusted provider of customized IT solutions that drive the success of businesses throughout the country. We are headquartered in Broward County Florida, but over the past 7 years, our footprint has extended to nation-wide support leveraging cloud-first infrastructures, hosting, and modern support. Our focus at ECW is on implementing business-first technologies that directly contribute to achieving your strategic goals.
At ECW, Eric firmly believes in building client-provider relationships based on trust and understanding, rather than resorting to unnecessary upsells. With a genuine passion for helping businesses thrive, Eric is wholeheartedly dedicated to assisting our clients in enhancing their technology, giving them a competitive advantage in their respective industries.