Google, Lyft and Uber All Compete for Ridesharing Services
Uber, Google and Lyft may all soon be offering you ways to get around. Google's new service will be cheaper and won't take a cut from the driver, but see why it still might not be for you.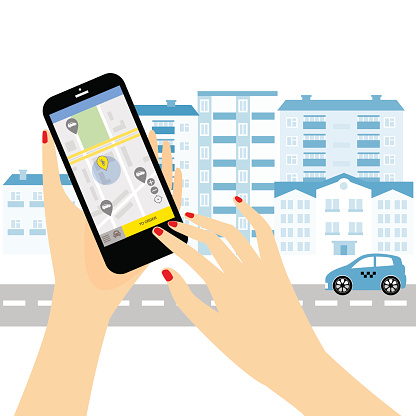 There's been a lot of controversy over what ridesharing means to drivers, passengers and the transportation industry. One thing that can't be denied though is that having alternatives beyond cabs has been a useful service to many. It's no surprise that Google wants to get in on the action. Now that they've acquired Waze (navigation app), they're planning to expand the platform to offer carpool services in addition to directions.
Testing One, Two
This is not a professional service like Uber and Lyft, but it is an alternative method of transportation. It appears there will be even fewer regulations to pick someone up than Uber or Lyft have. Google mainly wants to make carpooling easier for the masses who are tired of being stuck in traffic or spending gas solo when they could be splitting it. Google has already been testing how this works in their hometown and in Israel, so they'll be including more cities in both the US and Latin America to get more feedback. It's an interesting move by Google, especially considering they poured more than $250 million into Uber when it first started.
Warning Signs
The price is definitely right if you're comparing Waze to the other ridesharing services. In San Francisco, you can save more than half on the total trip costs of either Lyft or Uber. Riders are only paying $.54 for each mile they ride. Right now, the drivers are getting every cent of that money, though eventually Google will likely charge riders a 15% premium in the future. While this sounds great, it loses the immediacy benefit of it all as rides have to request line hours in advance — with no guarantee they'll get a driver. Part of why Uber and Lyft work is that people are in situations where they don't know when they will need to leave. Whether that's a night out on the town or a board meeting that runs too long, it can be difficult to schedule to get the extra savings.
What's Ahead
It's too soon to tell how this service will go, but there seems to be a lot of questions around it. Rides that end in accidents or crime will inevitably come back to haunt Google, no matter how many precautions they take. The timing factor doesn't bode well for this carpooling app, even if the price does. As the capabilities of the cloud grow though, all professionals should be taking note of the possibilities and advancements. Google has only become more efficient as they maintain their leadership in technology, and this service may well improve to fall under their success umbrella.
is the trusted choice when it comes to staying ahead of the latest cloud developments and can provide you with tips, tricks and news. Contact us at or send us an email at for more information.
Used by permission