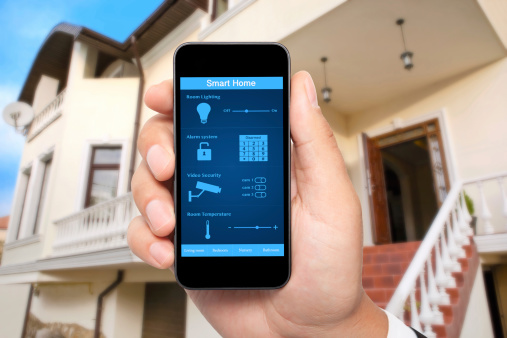 There's a lot to keep track of when it comes to cybersecurity, and that can make it easy to forget about the real-life burglars breaking into your home or office and stealing your valuables and other belongings.
Home security systems can generally keep you safe, but sometimes what you need is a much smaller camera – to see who is coming into your home or office and taking goods, or even accessing your computer.
If you have a smartphone, you already have a security camera just waiting to be activated!
With the right apps, any smartphone or tablet with a functioning camera can help keep an eye the space you need protected.
Android:
Salient Eye App is your go-to for protection on Android devices.
It uses your camera to sense motion and will alert you through email or text, and then begin taking photos of the thief
An alarm which can only be deactivated by password will go off to scare the intruder away
iPhone:
Manything app will work on either an iPhone or an iPad and functions similarly to Salient Eye.
It captures video that can be transmitted to another Apple device in real time
Stores up to 12 hours of footage in a free cloud accounts and offers easy time-lapse creation, adjustable motion sensitivity and much more
With the right tools and some know-how it's easy to keep your room, office, or any confined space safe.
For more tips like this about office security and how technology can work for you, contact at or by phone at .
With over 19 years of hard work and dedication, Eric has established ECW Computers and ECW Cloud Solutions as a trusted provider of customized IT solutions that drive the success of businesses throughout the country. We are headquartered in Broward County Florida, but over the past 7 years, our footprint has extended to nation-wide support leveraging cloud-first infrastructures, hosting, and modern support. Our focus at ECW is on implementing business-first technologies that directly contribute to achieving your strategic goals.
At ECW, Eric firmly believes in building client-provider relationships based on trust and understanding, rather than resorting to unnecessary upsells. With a genuine passion for helping businesses thrive, Eric is wholeheartedly dedicated to assisting our clients in enhancing their technology, giving them a competitive advantage in their respective industries.