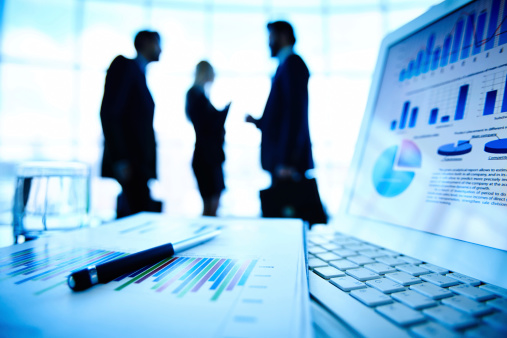 Not all IT companies are created equal. Some are just out to make a quick buck or two by fixing a computer once it's broken and selling some new equipment – they don't help you make your technology into the vital business asset that it should be.
So how do you find the company that will?
When you're looking to outsource your IT in Fort Lauderdale, remember these important and critical 9 questions. They'll help you figure out whether the company has YOUR best interests in mind.
What kind of technical experience do you have?
Two points here: a) How long have they been providing IT services in your industry? (At least 3 is a good benchmark) b) What kind of certifications do they have? (Make sure they're prepared to support the technology YOU use) – Look for more than just Microsoft.  You must demand to see certifications and proficiencies in the software and technologies you have in your business.
How do you stay ahead of evolving technologies?
They should have some way of keeping their skills sharp, maybe by attending industry events or conferences. Technology is always evolving, and a good IT company is ready to evolve alongside it.  Ask them this important follow-up question.  Do they have an annual investment for training allocated to each employee?
Have you worked with other businesses in my industry?
They'll be much more likely to know how to help you if they have experience with other businesses in your industry.  Demand proof!
How proactive are your IT solutions?
You don't want a company that you only hear from when there's a problem. They should be applying regular maintenance to keep your technology at its best, so you experience the minimum of frustrating downtime.
What kind of options do you offer for your support and services?
Your IT company should be prepared to make a solution that fits YOUR needs and budget. There's no such thing as a one-size-fits-all option when it comes to technology. Ask for options and get a full explanation of each one.
What kind of cyber security services do you offer?
Businesses are getting hacked and compromises every day.  A great IT company will make your security a primary goal while an average company will pay security "lip service". Any business can find itself attacked by hackers or suffering from an unexpected data disaster, and unless your IT company has a comprehensive cyber security suite in place, you need to be showing them the door.
When am I able to contact you for IT support? What is your policy regarding response times?
An outsourced IT company might be serving as your personal IT department – that means you should know when and how you can reach them. Some companies offer 24/7 support, others don't – make sure you know what your company's policies are and how they'll affect you.
Do you have any case studies or testimonials from existing clients that I can read? Can I contact any of your existing clients?
You would never hire a new employee without checking their references. It's no different with an outsourced IT company! Find out what they're like to work with and get supporting answers on any of the questions above.  A great IT consulting company would produce these throughout their sales process, an average one prays that you never ask!
What are your values?
Ultimately, you're looking for a long-term relationship here. You need to know who your partner is and whether you can count on them. Here are a few values to look for:
Down-to-earth communication (No technobabble!)
Transparency in invoicing and reporting (You should never feel trapped in their service)
Constant communication (they should be touching base with you regularly, not waiting for YOU to call THEM)
For a Total Technology Experience you can rely on, turn to  to unleash the true potential of your technology. To see direct results in productivity, efficiency, and strategic planning to align your Fort Lauderdale IT services with your business goals, call us at or email us at today.
With over 19 years of hard work and dedication, Eric has established ECW Computers and ECW Cloud Solutions as a trusted provider of customized IT solutions that drive the success of businesses throughout the country. We are headquartered in Broward County Florida, but over the past 7 years, our footprint has extended to nation-wide support leveraging cloud-first infrastructures, hosting, and modern support. Our focus at ECW is on implementing business-first technologies that directly contribute to achieving your strategic goals.
At ECW, Eric firmly believes in building client-provider relationships based on trust and understanding, rather than resorting to unnecessary upsells. With a genuine passion for helping businesses thrive, Eric is wholeheartedly dedicated to assisting our clients in enhancing their technology, giving them a competitive advantage in their respective industries.