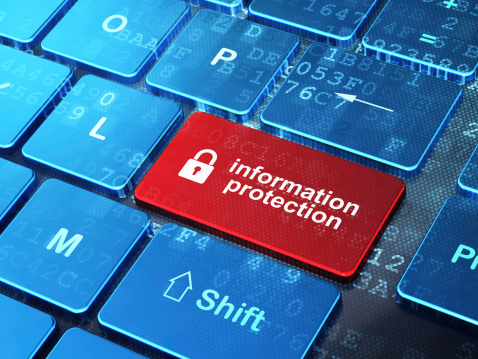 Small businesses are becoming a greater target for cybercrime everyday due to their limited system security. Cyber threats can put our sensitive information, finances, identity, and privacy at risk. There is no business around the world that is 100% safe from these threats. Yet, everything we do today is put online – some businesses would not even exist had they not been connected to the online world. This means everything must be put into the safety and protection of our data. Have you started implementing security policies in your company yet? Don't wait any longer; here are some tips that might help get you started!
On the Federal Communications Commission website, you can generate a plan that is best suited for your company. The plan produces a PDF document that offers cyber-security strategies for your business. The Cyber Planner begins by asking users a series of questions to determine what cyber-security policies are needed for their company. This is a great tool to use if your business does not have dedicated staff members or templates that enforce these policies.
Protect Against Viruses
It's important for your company to install, use, and regularly perform maintenance and updates on any anti-virus, anti-spyware, and/or anti-malware program you have. These programs are readily available from popular anti-virus vendors, and are easy to use.
Secure Wi-Fi Networks
If you employ BYOD and BYOA policies it's important to make sure all members of your company are securing their Wi-Fi networks. To hide your Wi-Fi network configure your wireless access point or router so that it does not broadcast the network name (SSID). Make sure passwords are required for Wi-Fi access, and that default passwords from when the device was purchased are changed.
Regulate Physical Access to Computers
It is important that your business keeps all computers safe from theft and unauthorized use. Inform members of your company to exercise caution and safety when leaving computers unattended. Make sure there are passwords in place for the access of each individual computer.
Backup Your Work
It can never be stressed enough to companies the importance of backing up files and data. Regular backups on every computer in your business can be crucial to safety and preventing disaster situations. In many programs it is possible to backup data automatically at scheduled times. Use the automatic feature to take the work and worry out of your hands.
Follow these five tips and your company will be on their way to adequate safety and security policies.  Take care of your business and provide it with the best possible security measures out there to ensure success and progress.
For more information and tips on how to secure your company computers and data, contact our IT team today. You can give us a call at or send us an email at . is dedicated to providing your company with the security measures needed to keep your business safe! 
With over 19 years of hard work and dedication, Eric has established ECW Computers and ECW Cloud Solutions as a trusted provider of customized IT solutions that drive the success of businesses throughout the country. We are headquartered in Broward County Florida, but over the past 7 years, our footprint has extended to nation-wide support leveraging cloud-first infrastructures, hosting, and modern support. Our focus at ECW is on implementing business-first technologies that directly contribute to achieving your strategic goals.
At ECW, Eric firmly believes in building client-provider relationships based on trust and understanding, rather than resorting to unnecessary upsells. With a genuine passion for helping businesses thrive, Eric is wholeheartedly dedicated to assisting our clients in enhancing their technology, giving them a competitive advantage in their respective industries.