It's something that many companies overlook, but regular performance assessment of IT infrastructure is vital to overall performance and security. Not performing regular system checks of your entire data network is similar to forsaking vehicle maintenance and continuing to drive it on a daily basis. Holistic diagnostic and performance checks will also let you know what the individual problems within a given network are, so they can be addressed individually.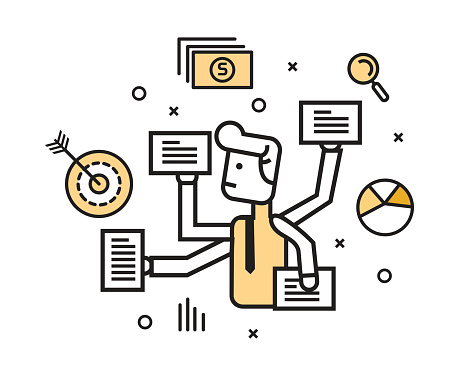 Here are 5 main reasons why assessing your IT infrastructure regularly is so vital to your business productivity:
For comprehensive reasons. Perform regular or semi-regular system checks and maintenance so you know where your IT network's weaknesses are, and can fix them in a timely manner. Keeping a system log of these routine check-ups will also give you a good picture of when certain system failures or spikes occur, so you have a better sense of its temperament or characteristics. Knowledge is power, and it's true for computer networking as well, of course.
Assessing system faults lets you know where upgrades, add-ons, scale-backs, and expansion is needed. Regular system checks will tell you where (and when) you need to either scale back or expand your IT infrastructure. Doing this semi-regularly to regularly will keep your IT network responsive, alert, and in good working order as you expand and contract according to your office size, business communications needs, and data storage requirements.
Testing your backup and recovery environment helps predict performance levels. Not doing this can be a world-class pain down the road for both the network administrators and IT staff alike. Data backup and recovery is perhaps the most important part of IT networking, as it will allow for better overall productivity and performance in the face of disaster.
Scaling your data storage framework to the overall IT infrastructure provides greater security and performance assurance. Testing and workable analysis of, and scaling of your data storage framework according to your IT network will help you cut costs, streamline performance, and keep better tabs on your valuable data. Many companies will bite off more than they can chew in this area – or, not bite off enough. Trimming your data storage sails, as it were, not only helps you with access issues, but it will also help you to survive any unforeseeable data loss, cyber breach or attack in the future.
Security testing, analysis, and optimization keeps you on the leading edge. Your IT support team can and will run security testing with "dummy" malware programs or USB "kill drives" that present as outright hacks of your IT cyber defense system, but don't actually do any damage. The point is to see where your security defenses are weak, perform a fake attack, and analyze the results to see where your system will benefit from security upgrades. This also keeps you, by proxy, in regulatory compliance and in good standing with those watchdogging personal and financial data.
Have IT Infrastructure Questions?
If you have questions regarding IT infrastructure assessment benefits, is the leader in providing IT consulting and support in Fort Lauderdale. Contact one of our expert IT staff at or send us an email at today, and we will help you with any of your IT network needs.