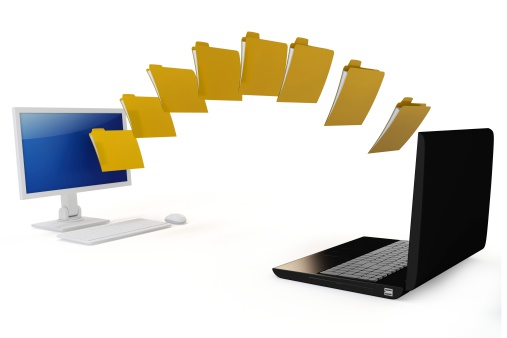 In today's increasingly mobile business environment, many employees use consumer grade file sync services to access and share files wherever they're located; however, the adoption of consumer grade file sync services presents a huge security risk. Unfortunately, a mobile workforce inspired by the BYOD trend makes it difficult to protect sensitive data.
While there's significant concerns involved with BYOD and consumer grade file services, at least 258 million employees around the world use personal devices in the workplace; and out of those 258 million employees, 22% of them use a consumer grade file sync service.
If it's so popular to use these services, what's so unsafe about it? Well, most employees tend to assume it's safe to share sensitive data using consumer grade file sync services, even if they've neglected to set proper access controls! Ultimately, this is a recipe for disaster in terms of privacy, security, and compliance.
Looking to Give Your Employees the Ability to Work on the Go? Keep Security in Mind & Use a Business Grade File Sync Service!
In a recent study surveying IT decision makers from 308 organizations, 46% confessed to data leaks resulting from the use of consumer grade file syncing services. Now, you're probably feeling a bit more concerned, but that's okay – there's a simple solution: a business grade file sync service gives your employees the ability to work on the go without sacrificing security!
How does a business grade file sync service work? That's simple, employees can sync files between work PCs, the web, and mobile devices while maintaining privacy and security. For example, you're able to:
Prohibit syncing to unauthorized devices.
Implement strict security policies for users and/or groups.
Remotely wipe data from lost/stolen devices.
Plus, a business grade file sync service boosts employee morale while improving overall productivity. Here's how:
Work from any device or location: Your employees want access to files, anytime, from any location. A business grade file sync service allows your employees to work from a PC, mobile device, or laptop, whether they're in a meeting, at the office, or at home; and all files can be opened, emailed, shared, or even edited from any device.
Simplify access for remote workers: While remote employees typically struggle to access files, a business grade file sync service lets you connect your legacy file server to the cloud, then sync data to remote workers, as opposed to requiring a remote access VPN, which is often slow and frustrating for remote workers.
Send large files without trouble: It's not always easy to send a large file, however, a business grade file sync service lets you send large files with web links pointing to files and/or folders stored in the cloud, which simplifies the process and promotes collaboration without the frustration of dealing with size limits in terms of email servers.
Share sensitive files in a secure manner: Your employees need to share sensitive business data with colleagues and business partners; but it's fundamental to ensure they're shared in a secure manner. A business grade file sync service allows you to control sensitive data by ensuring the recipient registers before receiving the file, or specifying expiration time limits.
Collaborate with colleagues & customers: Sometimes it's necessary to collaborate with colleagues and customers on a project; and a business grade file sync server allows you to setup a folder in the cloud, then invite others to share, download, and manage content within the folder for a higher level of collaboration capabilities.
When it comes to your sensitive business data, don't settle for less than the best. offers business grade file sync services to help you maintain the confidentiality and security of your data while increasing employee morale and productivity! To learn more, give us a call at or send us an email at .